Four siblings from Ukraine will wake up in their new country of the USA right here in Shreveport. The two brothers and two sisters have been adopted by the Reich family.
Thomas and Emily Reich landed at Shreveport Regional at midnight with the four children, Ages 5, 9, 13 and 14. They join the two children the Reiches already have. Tori Reich is a senior at Captain Shreve High School, and her brother, Tyler, is 11.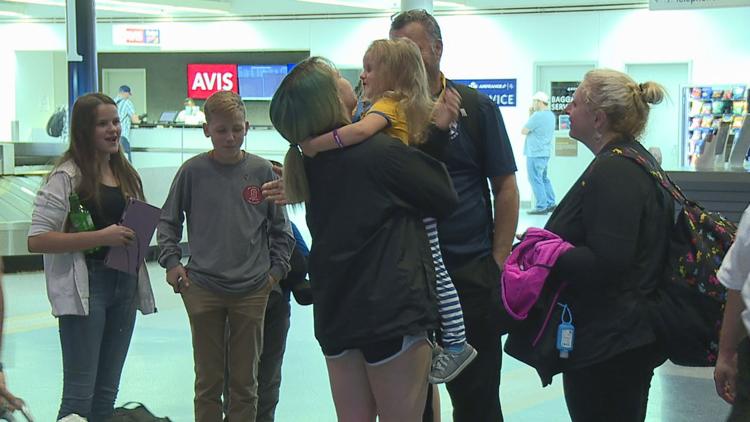 It was the end of a day long journey and a more than year-long adoption process. Their original plan was to adopt two children.
"Our director at our adoption agency said, 'Well, you know you've got room for more. How about assembling a group of four?'" Thomas Reich recalled. "So we ended up hosting them at Christmastime."
"We really prayed about where to adopt from," Emily Reich said. "I've always had the calling to adopt. And we just felt like (Ukraine) was the right place. Over there, things for orphans are so bleak. Once they reach 15, they're out."
She says if he wasn't adopted now, the oldest of the group, Sasha, would've been headed to trade school and a difficult future.
The youngest girl was separated from her three older siblings in the Ukraine. So now they're united with their new family here in the United States. A family that's now doubled in size.
Mrs. Reich says their older home has bigger rooms to accommodate the additions to the family. 
Mr. Reich says their arrival in Shreveport marks the beginning of hope for their adopted children.