A day after the state fire marshal said more arrests are coming in the gruesome burning death of a Natchitoches infant, another arrest has been made. Not surprising to many, that person is the baby's mother.
In separate but simultaneous news release, the Natchitoches Police Department and State Fire Marshal's Office announced the arrest of Hanna Barker, 22, of Natchitoches on one count of principal to first-degree murder in the death of her 6-month-old son, Levi Cole Ellerbe. 
"When you're charged with a principal to a crime that means you had a part in the crime. You may or may not have physically been there when the crime occurred. But you played a part in the execution of that crime," said state Fire Marshal Butch Browning said in a telephone interview with KTBS Wednesday afternoon.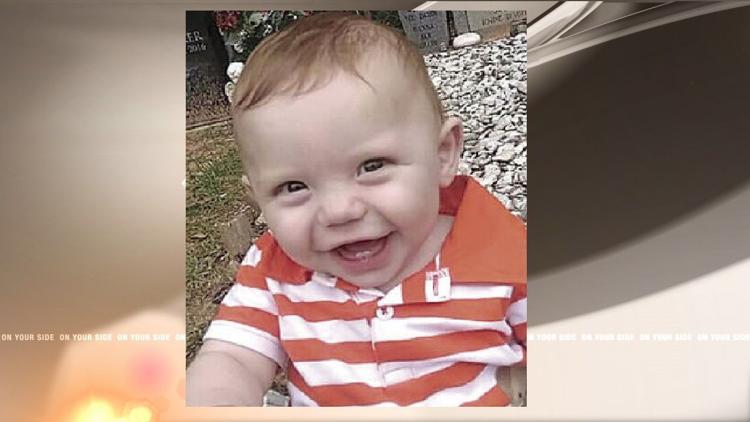 Browning left open the door to other arrests as he explained the intense focus of the investigation involving his investigators and those of the Natchitoches Police Department. 
"At this time that's possible. And that's exactly what we're going through right now. There's still people that need to be interviewed and evidence that's being analyzed. So that is still possible," said Browning.
Browning said extra manpower and equipment were reassigned from Baton Rouge to aid in the investigation. 
"The law requires the fire marshal in addition to investigating the crime of arson, we investigate every (fire) death that occurs in the state of Louisiana, as well as we investigation any burns with over 5 percent of someone's body so this is within our criminal enforcement authority to do," Browning said.
"The Natchitoches Police Department and the Louisiana State Fire Marshal's Office have worked tirelessly together in order to learn the facts behind this homicide. The two agencies have worked as one since this investigation's conception through extremely long days and nights with little to no sleep," states the Police Department's news release.
Barker was booked into the Natchitoches Parish Detention Center awaiting a 72-hour hearing.
Earlier this week, Natchitoches resident Felicia Marie-Nicole Smith was arrested for first-degree murder in the case. An additional charge is expected to be brought against Smith.
"Due to the extremely rapidly growing nature of this investigation, we must continue to restrict the information that is released. Therefore, no further information will be released at this time," the NPD release states. 
ORIGINAL STORY
More arrests are anticipated in the grusome burning death of a Natchitoches infant that's grabbed headlines across the nation, Louisiana's state fire marshal said.
"It is very tragic … it is just very, very sad," Louisiana State Fire Marshal Butch Browning said of the death of 6-month-old Levi Cole Ellerbe on July 18. "The Natchitoches community has really been brought to their knees on this issue. The chief of police and I have been talking on a regular basis working this case but the community is still waiting on a lot of answers. And we will have those answers, in probably in the next week or so to come but we do expect other arrests in that case," Browning told 710 KEEL News on Tuesday.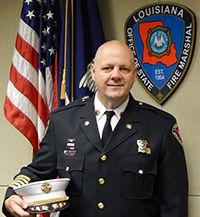 Levi's burned body was found on the night of July 17 next to railroad tracks near Breda Avenue. He was pronounced dead at a Shreveport hospital.
The baby's mother told Natchitoches police two people she didn't know came to her door in the Mayfield Trailer Park and sprayed her with Mace. She ran outside to get away from them but circled back and found her son was gone.
Natchitoches police enlisted other agencies in a search for the baby, who was found after a call to the fire department about a fire next to the railroad. Levi had obvious burns to his body, authorities said.
Natchitoches police, who have made few public comments about their investigation, did not release descriptions of the two suspected kidnappers.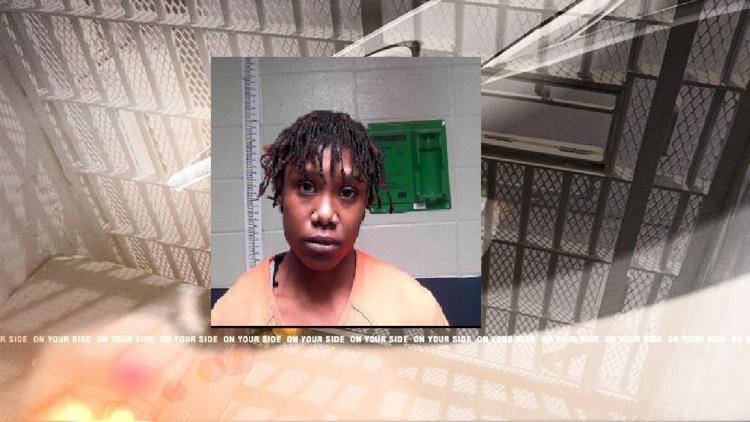 So far, one woman, Felicia Marie-Nicole Smith, 25, of Natchitoches, has been arrested. She was arrested Monday on charges of first-degree murder.
Natchitoches police did not disclose Smith's relationship with the baby's family -- but Browning, attempting to calm fears about what took place, said Smith knew the family.
RELATED STORY: Woman arrested in Natchitoches baby's death
"This individual had a relationship with the family and certainly had access to the child, so we're still vetting through those things," Browning said. "But it wasn't a random act, which is important for us to put out."
Social media has been rampant with speculation and theories about the connection between Smith and the baby's family. Smith is listed as a friend of Levi's mother, Hanna Barker, on Facebook.
Barker's last public post was on July 8. It featured a photo of Levi.
Smith's Facebook page is riddled with profanity-laced comments from people wishing her harm. One said, "Someone should burn you to death you despicable ***."
Another woman who identified herself as Barker's aunt said Smith attended Levi's funeral, which was held Friday in Winnfield.
Browning, whose office is working closely with Natchitoches police, declined Wednesday to do a separate interview about the investigation.
"But I think the most important thing that we have to do is get all the facts and get the family the answers they need and get the community the answers as to what happened, because this is such a sad situation: a 6-month-old to die in such in such a horrific and unnecessary death," Browning said in the KEEL interview.