SHREVEPORT, La. - Gov. John Bel Edwards has declared a public health emergency in the state of Louisiana because of the coronavirus, otherwise known as COVID-19. 
CLICK HERE FOR CORONAVIRUS CONTINUING COVERAGE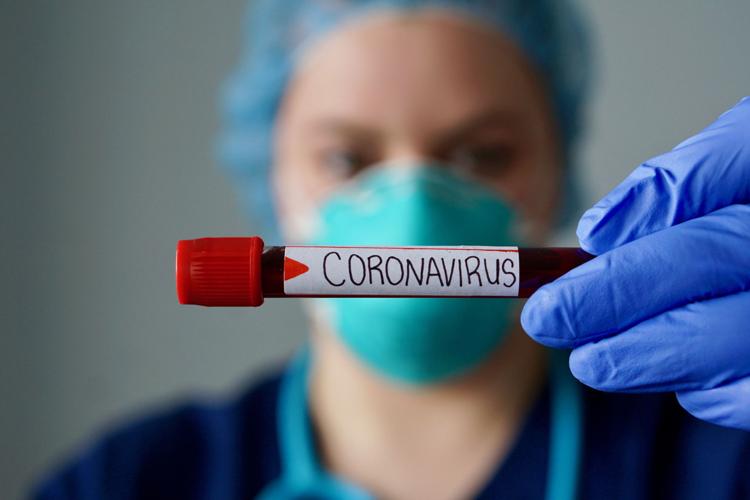 KTBS 3 has received a number of notifications regarding closures, cancellations and postponements of schools, major events and some city services.
We are expecting this list to grow, and as our newsroom continues to receive new information, we'll provide updates right here. If you have something to report, email us at pressreleases@ktbs.com.
Schools & Universities:
Oklahoma
Broken Bow ISD School is scheduled to resume Monday, Mar. 23.
Louisiana
Southfield School closes Monday, Mar. 16 to Friday, Mar. 27; Southfield's faculty is scheduled to meet Monday to prepare online learning for students, which will be provided Tuesday, Mar. 17 to Friday, Mar. 20.
Northwestern State University will suspend all in-person classes effective at the end of the day Friday, March 13, and transition to online instruction and other remote learning alternatives beginning Thursday, March 19.
All spring sports competition by teams in the Southland Conference, which includes NSU, will be canceled through March 30. Additional information on the possible scheduling of athletic events on future dates will be provided as it becomes available.
NSU has suspended all international travel for students, faculty and staff.
Louisiana State University is moving classes online through rest of spring semester.
Southern University Shreveport - No in-person classes will be held the week of March 16. However, alternative instruction will be made available for students. Spring Break will be held March 23-27. Classes will resume remotely on March 30.
Grambling State University has suspended all athletic practices, sporting events, travel and in-person recruiting until further notice.
LA Tech University transition to an all online/other alternative method of course delivery beginning Monday, Mar. 16.
Catholic Schools in the Diocese of Shreveport are closed from Monday, March 16 through Friday, April 10, 2020. 
Central School in Grand Cane, LA will be closed next week.  
Evangel Learning Center will remain closed through March 29th.  
Community First High School in Minden is closed until April 3rd. Teachers will provide instructional packages for students to pick up on Friday.
Red River Parish - At Red River Elementary School, food distribution is from 10:30am - noon. It's happening in the afternoon car rider line-up. At the additional pick-up locations, it begins at 11:30 and ends at noon.Additional pickup locations include. All In Seafood Building on Hwy 71, Front Street in Hall Summit, Old Maggio Store at Lake End, Fire Station at Westdale and Deliverance Temple Church. If you cannot make any of these locations, please call the school board office at 318-932-4081 by 10:00am.
Northwestern State University will operate under modified conditions beginning Monday, March 23.  Most personnel have been directed to work remotely from their homes as the university, along with sister schools in the University of Louisiana System, implement increased preventive measures to contain the spread of COVID-19. 
Texas
Wiley College cancels all on campus activity while Marshall continues to monitor COVID-19.
East Texas Baptist University is moving all courses online from March 16-22. Normal classes are expected to resume March 23.
Texas A&M University - Texarkana has announced that all classes will be delivered online beginning Monday, March 23. All athletic events have been suspended as have all university and non-university events on the TAMUT campus. The university's spring break was already scheduled for the week of March 16-20.
Marshall ISD will be closed until March 27.   
Hallsville ISD is closed until March 29th.                                       
Harleton ISD is closed until March 29th.                                        
Atlanta ISD will be closed for the week of March 16th - 20th.          
Queen City ISD will be closed for the week of March 16th - 20th.    
Linden - Kildare CISD will be closed for the week of March 16th - 20th. The plan is for classes to resume on March 23rd. The district will run a trial meal plan, Tuesday, March 17th, to assess the need for student meals. Breakfast will be available to-go from 7:30 a.m. to 9:00 a.m. and lunch will be available to-go from 11 a.m. to 1 p.m. at the junior high campus. The meal service is open to all current LKCISD students.
Spring Hill ISD in Longivew, Texas is closing campuses and their district offices until March 27th. The district will have a meeting Monday, March 16th to discuss plans about online learning. 
Daingerfield- Lone Star ISD is closed for the week of March 16th - 20th. Staff will be working that week. 
Excelsior ISD in Center, Texas will be closed for the week of March 16th - 20th. Teachers and staff are to report to school Wednesday at 9 a.m.
Waskom ISD is closed the week of March 16 to students only, however teacher must report.
Panola College extends spring break and moves to online instruction. It's also decided to cancel all community events hosting groups larger than 50 people through April 15, 2020. 
Marshall ISD - Beginning Wednesday, March 18, MISD will begin delivering meals for students that are not able to travel to one of our designated meal locations. If you are in need of a meal delivered to a home that is not near Crockett Elementary, Price T. Young Elementary or Marshall High School, please send an e-mail to chilcoata@marshallisd.com or call 903-930-8266. We will need your student's name and home address. Parents, please make sure you are checking your child's school website and/or Facebook page for information regarding optional learning opportunities during school closure. If you have questions regarding any of these opportunities or your child's class in general, please contact your student's teacher or campus administration via e-mail. Staff directories with teacher email addresses are located on every school web page. If for some reason you cannot find an address you are looking for, please email us at communications@marshallisd.com and we will track it down for you.
Texas State Technical College - Starting March 23 TSTC will transition to working remotely. The current plan is that TSTC will return from remote work on April 13. 
Arkansas
Southern Arkansas University Magnolia campus has cancelled all face-to-face classes scheduled for the week of March 16-20 prior to spring break March 23-27. Please note that students currently enrolled in online courses will complete course work as required March 16-20. 
Texarkana, Arkansas schools are closed until March 30th. The district is working on an alternative method of instruction. 
City & Parish/County Services:
Louisiana
Government Plaza in Shreveport will be closed Thursday, March 19 and Friday, March 20. This closure will allow for the disinfection of the facility. Essential staff from all agencies will be working remotely.  Employees are expected to return to Government Plaza on Monday.
Shreveport Police Chief Ben Raymond has made the following announcements concerning the day-to-day operations at the police complex: The Detective Bureau will be open, but on a limited basis. Citizens must call 318-673-6955 to schedule an appointment with an investigator. Sex Offender Registration will be suspended until April 15, 2020. Sex Crimes investigators are reaching out to those required to register to notify them of the extension. The Information Service Bureau is closed to the public. Please purchase reports by going to our web site at: https://www.shreveportla.gov/465/Services If further information or assistance is needed, you may call the records office at 318-673-7085. The patrol desk will remain open to the public for the time being but we ask citizens to call the patrol desk at 318-673-7223 to have their concerns addressed and avoid coming to the police station if possible. ABO services have been suspended until further notice. The Police and Fire Academy is restricting access to the facility.
Shreveport City Court is closed and not scheduled to reopen until April 13, 2020. All court appearances scheduled on April 13, 2020 will go forward unless extended.
Shreveport City Marshal's Office Amnesty Day postponed until further notice.
Caddo Parish Registrar of Voters Office is closed. Please visit www.geauxvote.com if you would like to register to vote or update your voter registration record online.
City of Shreveport cancels all SPAR youth league games and Senior & Adult Activities.
On-site visitation for inmates at Caddo Correctional Center has been suspended until further notice in an effort to prevent the coronavirus from entering the facility.
Visitation at the Claiborne Parish Detention Center has been temporarily suspended.
All face-to-face jail visitation has been temporarily halted in DeSoto Parish. Accommodations are in place for visitors to chat with our inmates via kiosk and/or video.
All Shreve Memorial Library branches re-open on Monday, April 13. 
The Bossier City Parks and Recreation Department announces the closure of certain facilities. In keeping with current Centers for Disease Control guidelines limiting gatherings, all City recreation centers, community centers, and gyms, including the Tennis Center, will be closed through April 13, 2020. Sports practices, games, and tournaments scheduled at City facilities are cancelled through April 13, 2020. Playgrounds will remain open.
In an effort to prevent the spread of the COVID-19, CSI Camp and all other scheduled community programs of the Caddo Parish Sheriff's Office are cancelled until further notice.
SporTran - Starting Wednesday, all buses will operate on an enhanced Alternative schedule. Sunday schedules will remain the same. Please visit sportran.org to access all route schedules and timetables. LiftLine (paratransit) services will continue to operate in order to meet the needs of the community. To assist in keeping the community safe, paratransit riders should prioritize reservations. Life-sustaining reservations will take priority at this time, followed by nutrition. We ask passengers to limit the number of recreation-based trips for their safety and the safety of our operators.
The following Caddo Parish Parks and Recreation events have been cancelled: Active Living Every Day scheduled for Tuesday, March 24 @ 9:30am Galilee Baptist Church (1500 Pierre Ave., Shreveport) and 10:00am  Legions Hill Community Center (1004 South Purdue St-Vivian, LA); Fit and Strong scheduled for Tuesday, March 24 @ 9:30am/ Morningstar Baptist Church (5340 Jewella, Shreveport, LA); In addition, the following event has also been postponed: Tails To Trails Saturday, March 21 @ 11:00am / Walter B. Jacobs Nature Park.
Bossier City reportedly shut down the city baseball fields, baseball practice and Dixie Baseball season shut down until April 13th. 
Bossier Parish Libraries will suspend all library programs and events, including outreach events, effective Saturday, March 14.
All Bossier Parish Libraries will be closed effective Wednesday, March 18 and will remain closed until further notice.
All programs at Shreve Memorial Library, outreach events and meeting room use have been cancelled until further notice.
Bossier Chamber of Commerce - Events canceled: March Morning Blend, State of Bossier Address, April Business After Hours, May Morning Blend. Events Postponed: Ribbon Cutting: Andy's Frozen Custard, Joint Ribbon Cutting: Sci-Port Adventures of Intrigue, Military Recognition Breakfast, Golf Classic.
Visiting hours suspended at Overton Brooks VA Medical Center. Check with the hospital for the exceptions (318) 221-8411.
Louisiana Office of Motor Vehicles Commissioner Karen St. Germain has announced that all OMV locations across the state will be closed effective Friday, March 20, 2020. 
United Way activates emergency response fund.
Minden City Hall will be closed to the general public, effective immediately. We will still be serving our customers through the utilities department drive thru window and issuing permits through the window accessible at the Public Works Department entrance located at the rear of City Hall.  
Administrative conference and regular meeting of the City Council of the City of Shreveport scheduled for March 24, 2020 is canceled. 
Bossier Parish Courthouse in Benton is closed to the public.
The following Bossier City facilities are closed: Bossier City Municipal Complex, Bossier City Civic Center, Community Development Division, Bossier City Utilities Department, Bossier City Marshal's Office, Bossier City Court and Bossier City-Parish Metropolitan Planning Commission.
The Bossier City Police Department is implementing the following operational changes -- The Alcohol Beverage Operator (ABO) office is closed. Fingerprinting services are suspended. Crash reports can be obtained online. Offense reports may be purchased over the phone.
Bossier City Public Works Department is asking residents and customers to avoid putting out yard trash such as tree limbs so that garbage pick-up crews can focus on the greater amount of household trash that is anticipated.
Bossier City Animal Control is closed to the public with the exception of the intake of dangerous or vicious animals as complaints are received.
The Bossier City Permits and Inspections Division will suspend permitting for new projects. The inspection of ongoing construction projects and emergency inspections will continue as needed.
The Bossier City Parks and Recreation Department announced the closure of recreation centers, community centers, and gyms last week. Playgrounds will now also be closed.
Texas
Governor Abbott issued an Emergency Disaster Declaration for the State of Texas. Jail visitation in Gregg County is suspended until the termination of the Disaster Declaration.          
Texas Gov. Abbott announced temporary closure of Texas Drivers License Offices.
City of Marshall Animal Shelter - No visitors or tours will be granted at any time. Intake will be curb side only from Monday-Friday 11 a.m. – 2 p.m. by appointment only. Please call (903) 935-4530 to schedule an appointment. Adoptions and fosters will be by appointment only with one person allowed in the facility at a time.  The customer must sanitize before entering the facility.   Please call (903) 935-4530 to schedule an appointment. Emergency calls only:  wildlife, injured animal, vicious animal, and animal cruelty.  No "stray" calls will be accepted from March 19, 2020 to April 15, 2020.  We will only accept 3 Community Services workers at a time.  They will sign up in advance with Animal Control Officers.  The signup sheet will be placed under the carport. 
Other:
Louisiana
All bathrooms and group day-use sites on the Kisatchie National Forest have been closed temporarily. Effective immediately all developed campgrounds, excluding primitive hunter camps, will close temporarily.
All Louisiana Lottery locations close until April 13. 
Cane River Creole National Historical Park is closed in order to comply with the state order. This includes all parking lots, buildings, facilities and trails.
Minden Masonic Lodge and Minden Eastern Star Chapter has cancelled the Fish Fry that was to take place Friday, March 27, 2020.
Annual David Rice Memorial Angel Run and Walk - moved to Saturday, June 27.
Northwest Louisiana Veterans Cemetery - We are no longer scheduling committal services at the committal shelter on our premises. / We will only conduct direct burials which means following funeral services (at an off-site location), the funeral home will bring the remains and our staff will place the remains. / We will continue to allow individual family members to visit their loved ones' burial sites, practicing social distancing. / The employees will report to work and answers calls during regular business hours Monday – Friday from 8 a.m. – 4:30 p.m. However we will not be receiving any one in the office. / The vestibule of the Administrative Building will remain open for those who need to use the facilities. / Information such as Request to Determine Eligibility, Interment Application, Cemetery Rules and other forms will be available in the vestibule. / Documents are also available on the LDVA website at https://www.vetaffairs.la.gov/benefit/veterans-cemeteries/ / In order to provide information, we will communicate electronically.  You can contact us using one of the methods below: Phone (318) 925-0612  Fax (318) 925-5521 / E-Mail: NLVC@LA.GOV
Boy Scouts of America Norwela Council - Effective March 20 the Rasberry Scout Service Center will be open, however NO public access will be allowed. This will be in effect until at least March 30 and at that time any further decisions will be made
Willis-Knighton - Beginning on Friday, March 20, at 5 a.m. everyone entering the hospital will be screened
R.W. Norton Art Gallery & BLOOM! Festival – The museum will be closed from Saturday, March 14 – Sunday, April 19. The gardens will remain open. BLOOM! Festival has been cancelled.
All Louisiana Redbud Festival activities will be cancelled for this year. 
Crawfest 2020 in Shreveport, LA has been officially postponed.
Lynyrd Skynyrd's Last of the Street Survivors Farewell Tour are proactively being rescheduled. The new date for Bossier City is October 17, 2020.
Broadmoor Baptist Church suspends church activities through the government's prescribed date of Monday, April 13, 2020.
First United Methodist Church - Shreveport is suspending worship services and other activities through April 13 per the Governor's Directive. 
First Bossier will not be meeting on campus. Worship services have been moved online to Facebook or their website at 10:45 until April 12th. and other activities.
First Presbyterian Shreveport is suspending all in-person worship service. All meetings, study groups and outside groups will also suspend gathering until further notice. The day school will follow the state's recommendation and close through April 13th.
Woodridge Baptist Church cancelled services and activities for the week of March 15th- 21st. In a Facebook video the pastor said he and his staff will be taking it "week by week".
Northwest Louisiana Walk of Stars' planned induction of Kenny Wayne Shepherd on March 22nd has been postponed.
KTBS 3's Weather Watcher Training cancelled
Harrah's Louisiana Downs that the remainder of the Quarter Horse meet will be closed to spectators.
Capital One is temporarily closing some branches in the Shreveport area. The following Shreveport branches will be temporarily closed: Ellerbe, N Market, Shreveport Main, and Greenwood. The following branches will close their lobbies but will have drive-up service available: Minden, Haynesville Airline Shed.
Louisiana Boardwalk has modified its hours to 11am-7am Monday-Saturday and 12pm-6pm on Sundays.
All Belk stores will have temporarily closed through March 30.
Red River Credit Union has decided to temporarily close access to all branch lobbies beginning Friday, March 20, 2020. Drive-thru lanes at branches will remain open regular operating hours. Hours may be extended as needed. 
Rhino Coffee Downtown in Shreveport, LA to close at the end of the business day on Friday, March 20. The downtown location will close for two weeks until further notice. Rhino Coffee Uptown location will remain open. 
Sun Tan City salon has temporarily closed. 
Brentwood Hospital - In an effort to reduce the likelihood of community spread, all in-person visitation has been suspended (with limited critical exceptions).
Texas
Annual United Way of Greater Texarkana Recognition Breakfast, scheduled for April 3, has been cancelled.
Arkansas 
Cooper Tire & Rubber Company in Texarkana, AR will temporarily shut down. 

Related Content