SHREVEPORT, La. -- A researcher at LSU Health Shreveport has co-authored a study about seven new variants of the COVID-19 virus that appear to have originated in the U.S.
Jeremy Kamil, associate professor of microbiology and immunology and director of COVID-19 sequencing at LSU Health Shreveport, identified a sudden rise of COVID variants, which all have the same mutation in the spike protein that helps it to invade human cells. He uploaded the information to an online database used by scientists worldwide, and was contacted by a researcher from New Mexico who had found the same mutations.
The variants appear to have originated in the U.S. But Kamil said it is not a cause for panic.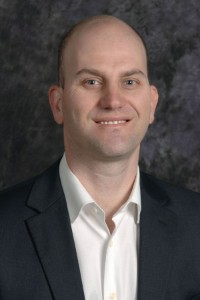 "There's nothing that's particularly scary about these variants we found. I don't think the general public should be worried at all. This is what viruses do," Kamil explained. "It is a tiny, tiny concern, just because the mutations that we found happening were happening over and over again, and lots of little branches of the coronavirus family tree, if you will. And so it's like a signature of some tiny evolutionary benefit."
Viruses mutate all the time. And the dominant form is the one that has some trait that makes it spread faster or live longer. Kamil said the new variants should still respond to current vaccines.
"The vaccine works great. It's going to work great against this variant. And every other variant, even the ones that we're a little bit worried about that have escaped mutations, the vaccines are still effective against those, maybe a little tiny bit less," he said. "But it's still changing the virus for most people from something that could send you to the hospital to something that gives you a cold or makes you a little uncomfortable for a couple days."
Kamil says the U.S. really lags behind the rest of the world in sequencing and sharing scientific data. But LSU Health Shreveport has been on the forefront of scientific research for COVID-19.
"What's kind of special about us is that our university and Dr. G.E. Ghali and Dr. Chris Kevil, they've understood really early that it's not just important to sequence but to be leaders in a pandemic, we have to share rapidly the data we can't hold on to it ourselves. If we're going to benefit from the data being released, we need to put our data out there. We can't hold on to it and wait to figure out what it means. And the funny thing is, by sharing right away, we ended up benefiting more because people saw that we were leading the way. And they wanted to work with us."
Kamil says sequencing positive COVID tests and sharing data is like turning on a light to see how many variants are out there. Because the U.S. is so slow to do this, he says, "we are still very much in the dark" about how many variants are actually exist in the U.S.