SHREVEPORT, La. - It's been three weeks since anyone 16 and up could began receiving the Coronavirus vaccine. Tuesday, Bossier Parish Community College partnered with LSU Health Shreveport to host a drive-through clinic in their campus parking lot. The goal was to vaccinate students, faculty and anyone in the community who wants a vaccine. According to the LSU Health Shreveport Dr. John Vanchiere, they are working to encourage the 30 and under age group to get the vaccine.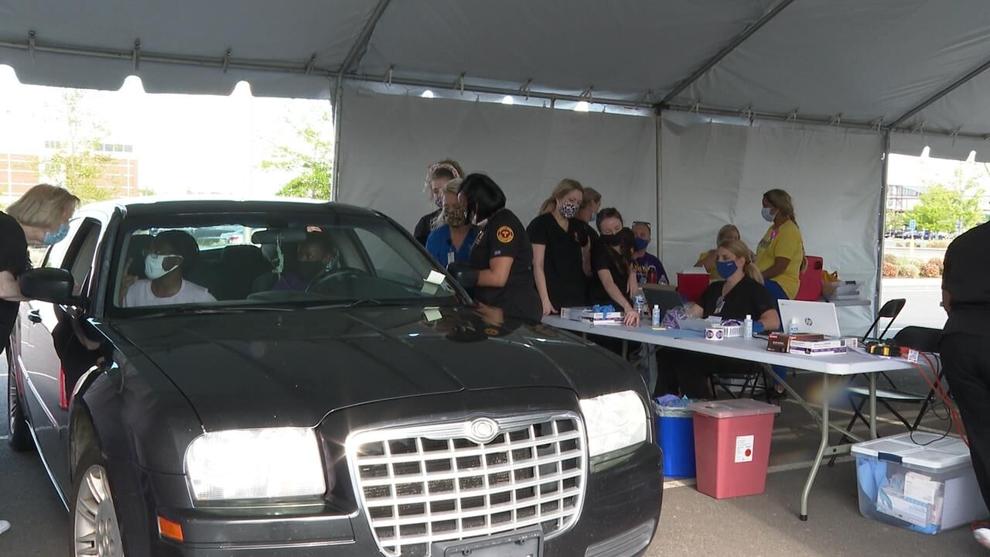 "I took the vaccine," said Mi'chaela King, 16. "This is my second dose. At first, I was like, No. I was like straight up, no, I do not want to take it." Mi'chaela decided to get the vaccine after hesitancy after hearing how it affected some people and what her friends said.
"But, when I seen my grandparents take it, I was like, Yeah, I need to take it so I can be safe and protect myself and others," said King.
Dr. John Vanchiere, Chair of Pediatric Infectious Diseases for LSU Health Shreveport said they are just now starting to see more people under 30 get vaccinated. In April so far, almost a fifth of first doses are from those under thirty. 546 first doses have been administered to people 16-30 out of 2,639. 472 second doses have been administered to people 16-30 out of 3,778. These numbers are for all LSU Health vaccine sites in Caddo and Bossier for April as of Tuesday, April 20.
"We're beginning to expand our outreach to the community, to more sites, outside of Shreveport, and even in rural areas, we are also beginning to work with the local high schools, so that we can vaccinate as many 16, 17, 18-year-olds as school before they go off for the summer," said Vanchiere.