SHREVEPORT, La - With an uptick in COVID-19 cases in the state of Louisiana, health officials say there is a rise of positive tests for people under the age of 30. In fact, more people under 30 are positive than those who are over the age of 60.
Below is the latest graph from the Louisiana Department of Health.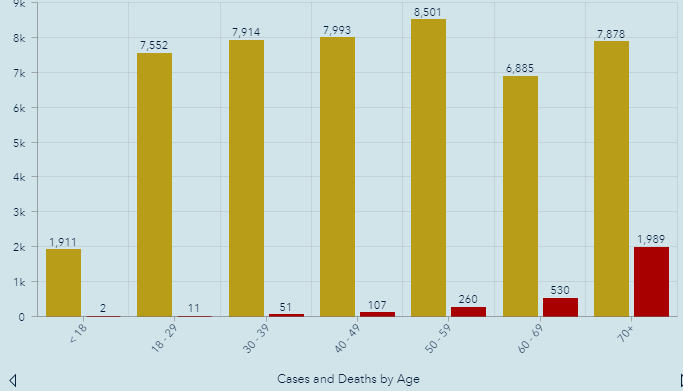 In the column for people who have tested positive for COVID-19 and are between the ages of 18 to 29.
There are more than 7,500 positive cases; more than those in the 60 to 69 age range, where there are close to 6,900 cases.
LSU Health Shreveport chancellor Dr. G.E. Ghali said it could be due to more testing. But he says this age group is also less likely to practice social distancing.
"It's been my personal experience ... that I've seen the older folks, the more senior citizens actually abiding by the established protocol from this period of time," said Ghali.
Ghali says the rise in cases is not as high as in Texas or Oklahoma. This increase has all been since Memorial Day.
The number of hospitalizations in Louisiana are slightly higher.
A total of 542 people were hospitalized with COVID-19 five days ago. That number is up slightly to 585 as of yesterday. That's nothing close to what's being seen in Texas.
"We say a similar thing after Memorial Day. But this is a bit more dramatic and if outlook at Texas for example and we've looked at these numbers there's almost a 70% increase," Ghali said.
Louisiana is still in phase two of reopening. Texas and Oklahoma are in phase three.