SHREVEPORT, La. -- Ochsner Health announced Wednesday new protocols for the hospital system, including the Shreveport location.
The changes are due to the dramatic rise in COVID-19 cases in the state. The hospital system has seen a 700% increase in COVID-19 patients in the last month. There are 548 in Ochsner's hospitals, 88% of those unvaccinated. Of those, 33 are in North Louisiana.
Ochsner is postponing non-emergent surgeries in Lafayette and New Orleans and will continue to watch other areas. So far, there are no surgery modifications in North Louisiana. But the hospital system is dealing with a staffing shortage across the state.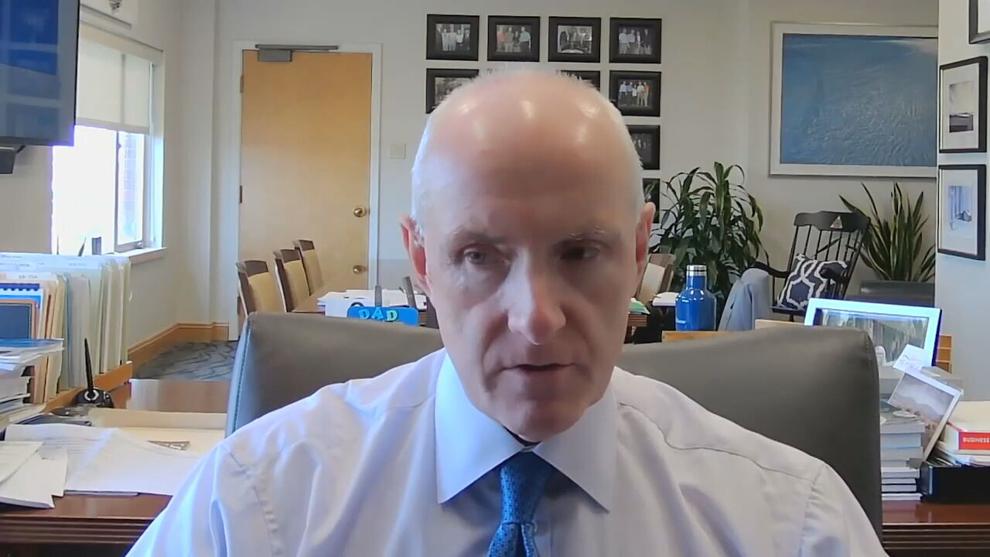 The hospital system, which includes Ochsner LSU Health of Shreveport, will conduct weekly testing of unvaccinated employees and require them to wear N-95 masks at all times inside the hospital. Once the Food and Drug Administration approves the vaccine, the hospital will require all employees to get the shot.
Warner Thomas, president and CEO of Ochsner Health, said misinformation about the COVID-19 vaccine is dangerous.
"It's amazing, even for folks who work in healthcare institutions, the misinformation and the misunderstanding about what this vaccine is, how it impacts you and how it works," he said. "People are dying every day because they're not vaccinated. That's the reality of what we're having. People are coming to the hospital every day because they're not vaccinated."
Dr. Katherine Baumgarten, Ochsner's medical director of infection control and prevention, agreed and added that the average age of COVID-19 patients has decreased by 10 years.
"We have 548 patients in our hospital system across the state due to COVID. We don't know of any in the hospital due to a vaccine. So, we know that the vaccines are safe. We know that COVID is what is killing people. All ages. We've had patients as young as 19 who have succumbed to COVID," she said.
Thomas also added that 20% to 30% of COVID patients have had long-term ongoing issues. But they are not seeing any long term issues with the vaccine.