SHREVEPORT, La. - As the COVID-19 pandemic continues to worsen across our nation and our own communities, KTBS 3/KPXJ CW 21 is committed to keeping you up-to-date with the very latest information as it's released.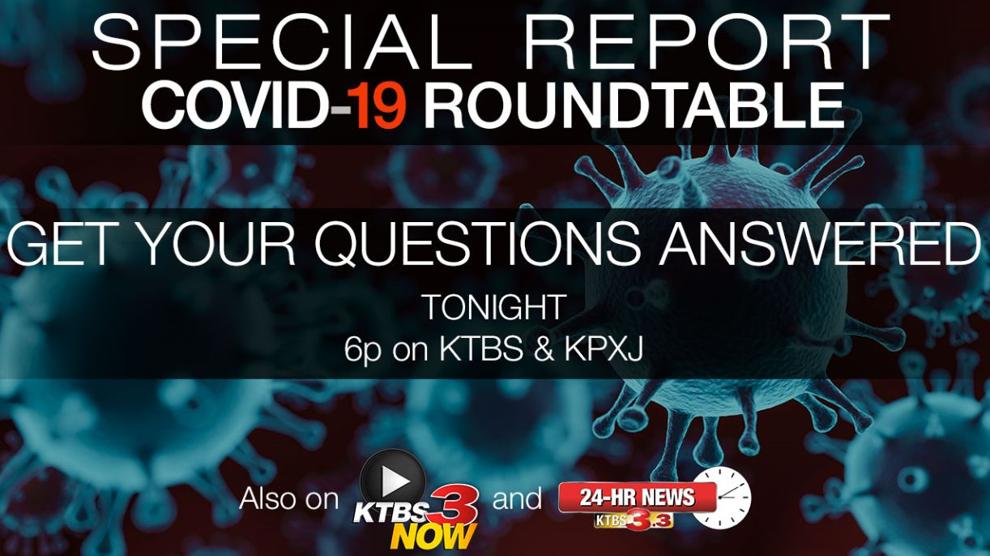 Thursday from 6 p.m. -7 p.m., KTBS 3 aired a Special Report: COVID-19 Roundtable. We assembled a panel of highly-respected medical professionals and community leaders. The goal was to dig in deep and find the answers you are looking for.
The panel consisted of Dr. Joseph Sirven, Mayo Clinic, Dr. Deirdre Barfield, Blue Cross Blue Shield of Louisiana,Dr. Steen Trawick, CHRISTUS CEO, Shreveport Mayor Adrian Perkins and LSU Health Shreveport Chancellor Dr. Ghali Ghali.
Remember, in the coming days, we're On Your Side and here to answer your questions to get you through the pandemic. We will get through this together.
For continuing coverage of the COVID-19 pandemic, click here.