SHREVEPORT, La. — Level 1 trauma centers treat the most serious of injuries, especially those that need immediate care.
"Every minute counts," said Dr. Navdeep Samra, trauma medical director for Ochsner LSU Health. "We call it the golden hour of trauma care in which the patient is brought to a trauma center within a timely fashion and the outcomes are better."
The injuries range from multiple cavity bleeding to breathing issues.
"The spectrum can be a severe head injury, it could be a severe neck injury or a chest wall trauma, abdominal trauma with bleeding issues and severe pelvic fractures," said Samra.
To be a Level 1 trauma center, there are strict standards and organizational processes that must be maintained.
"The key components are availability of a trauma surgeon within 15 minutes of trauma level one activation, that's the key," Samra said. "And then the blood products available, the operating room available 24/7 in all disciplines, from head to toe, neurosurgeon, cardiac surgeon, anesthesiologist, and orthopedic surgeons."
That means immediate access to critical care and a higher level of breathing care, like ECMO (extracorporeal membrane oxygenation) machines.
Ochsner LSU Health is also a Level 2 pediatric trauma center — the first pediatric trauma center in Louisiana.
"We see injuries, bicycle accidents. We see, unfortunately, gunshot wounds as well. And along with that, child abuse, which we call non-accidental trauma," explained Samra.
The trauma center also focuses on preventative care.
"We try to educate the public about the injury prevention mechanisms," he said.
That includes safety education on ATV's, hunting safety, and helping elderly patients protect themselves from falls.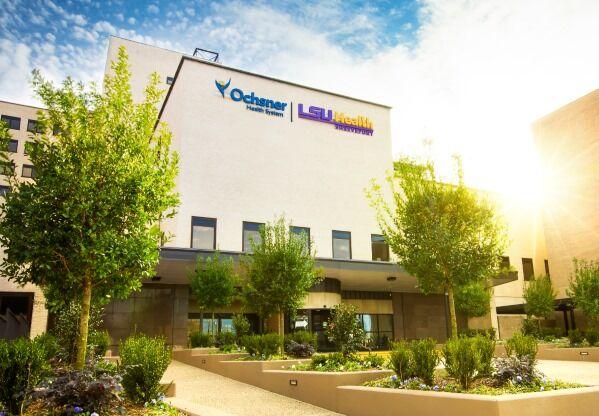 The bottom line is that having a Level 1 trauma center in a community is a blessing, he said.
"Time is of the essence in a patient who's bleeding to death. And coming to a higher level of trauma center really improves outcomes," Samra said.
Samra says studies show a 25% decrease in mortality for patients who are taken to Level 1 trauma centers after being critically injured.
He also says the blood supply is currently low. So donating blood is one way that the community can give back to help the Level 1 trauma center at Ochsner LSU continue to save lives.