SHREVEPORT, La. -- Physician assistant is among the fastest growing careers in the medical field, with the occupation expected to grow by 31% by 2030, according to the Bureau of Labor Statistics. 
That puts the profession in high demand. A weeklong national recognition of physician assistants ends today. 
For those unaware, PAs are medical professionals with thousands of hours of training. Their skills enable them to diagnose illnesses, prescribe medications and perform many medical tasks.
Rebecca Clawson, a clinical assistant professor of the PA program at LSU Health Shreveport, said the program is 27 straight months of graduate medical education.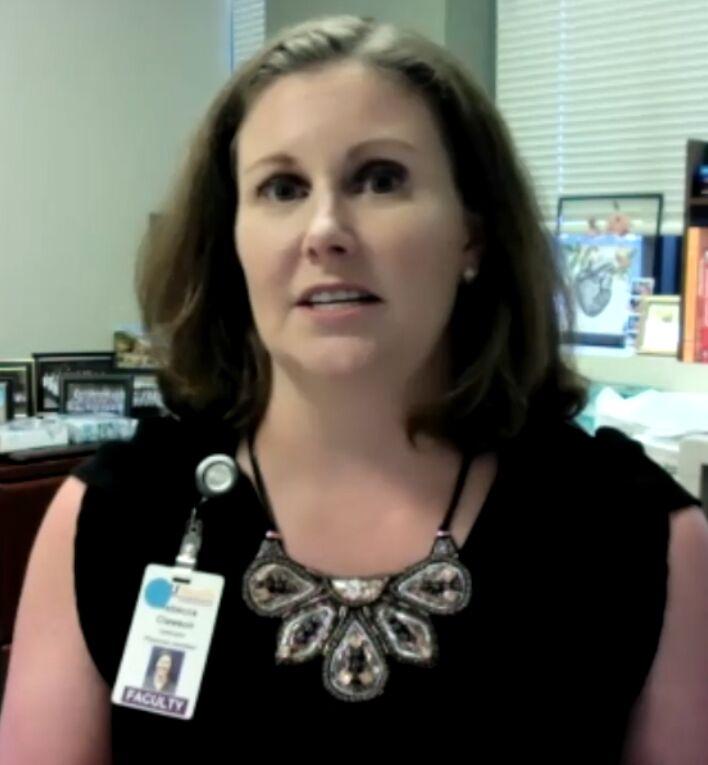 "PA's are trained in general medical education. So, we learn about the whole body. We learn about emergency acute care kind of medicine. We learn about preventative care, which is more the family medicine side, and chronic disease management. We learn about all of that in school," Clawson said. "And so, when we graduate, we're ready to go into general practice or we can select a specialty. And when we go into that specialty, we just have a larger learning curve. There's a lot of on-the-job training that goes on."
LSU Health Shreveport has offered its PA program for 25 years. Competition to get into the program is fierce, with only 40 slots available and up to 600 applicants per year.
Clawson recommends that people considering a career as a physician assistant should shadow a PA to get a better idea of what the job entails. Along with good grades, knowing your community and caring for others is an important part of the job, Clawson said.
"And really just having a servant or service heart is important because you're entering a profession where you're serving the public," she explained. "And so, it's a little different than business or entrepreneurship, where the goal is different. Our goal is to take care of our patients and to better health outcomes in our state."
A recent graduate of the LSU Health Shreveport PA program is Hayley Arceneaux, who was the medical officer aboard the Inspiration4 spaceship. Clawson said the program was proud to have one of their own serving in that role.