BATON ROUGE, La. - A day after Louisiana notched a new pandemic record for COVID-19 infections, Gov. John Bel Edwards decided Thursday not to issue a statewide mask mandate, even as he warned that more children than ever are hospitalized with the virus and that the surge in cases is putting a "real strain" on the state's health care delivery system.
Louisiana hospitals counted 2,081 patients with COVID-19 as of Wednesday, according to the latest Health Department data. That surpasses the peak in hospitalizations during the January 2021 surge, when vaccines weren't widely available, but is still below the pandemic record of 3,022 patients set during the delta wave last August.
With signs that the omicron-fueled surge is turning a corner elsewhere, both the governor and state health officials said they are hopeful that Louisiana nears a peak in COVID-19 infections soon, though tangible evidence of a turnaround hasn't emerged.
"At some point, we will peak out in the surge as we have previously, and we're going to start coming down on the other side," Edwards said. "But quite frankly, we're not there yet."
The latest surge in cases took off just as students returned to the classroom for the spring semester, and without a statewide mask mandate, some districts have opted not to require face coverings in schools. Edwards said during the first week of January, 92 children were hospitalized with the virus.
"We have more children hospitalized today than we did at the height of the delta peak," Edwards said.
The governor, a Democrat, said hospital leaders haven't asked him to issue a statewide mask mandate, adding that he doesn't plan on implementing new mitigations measures when he renews the statewide public health emergency next week. He urged the public to get vaccinated and boosted and encouraged mask-wearing when social distancing isn't possible.
Ahead of the height of Carnival, New Orleans reinstated a mask requirement for indoor public settings Wednesday, though other municipalities, including Baton Rouge and Lafayette, have shied away from new restrictions.
Louisiana set its latest single-day record for infections on Wednesday with 17,592 confirmed and probable COVID-19 cases. On Thursday, the state reported another 14,932 infections.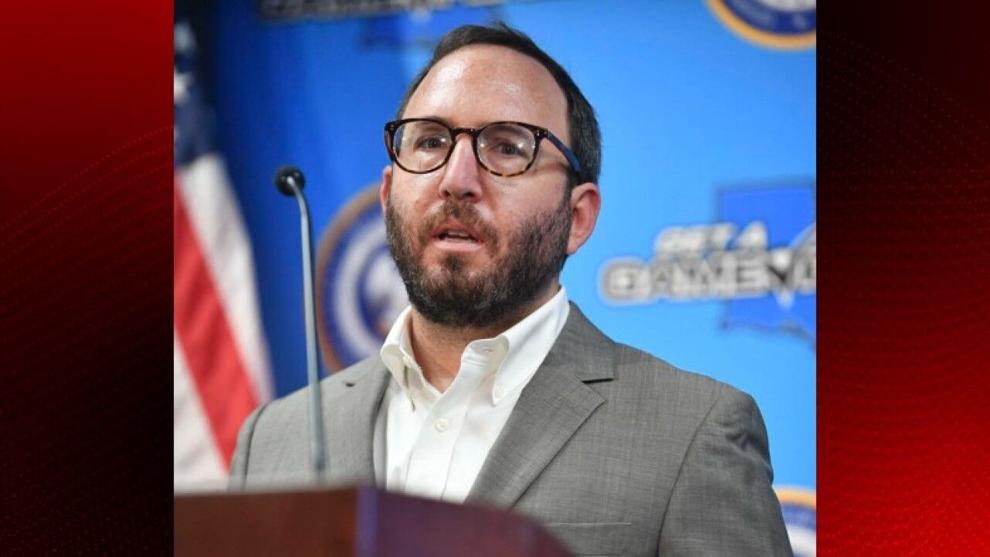 Dr. Joe Kanter, the state's top public health official, said a recent decrease in the share of patients showing up in emergency room with signs of a coronavirus infection may offer hope that the latest surge is waning. People with "COVID-like" symptoms made up 16.7% of emergency department visitors last week, Kanter said. That has dropped to 12.5%.
But Kanter said it's difficult to know what to make of the data.
"Perhaps it's signaling that our peak might be near," Kanter said. "On the other hand, EDs have been so very busy, and we've been messaging, as have a lot of hospitals, to avoid the ED, avoid the emergency department unless you really need it."
Kanter also said a pattern witnessed before prior peaks, in which the growth in cases among people aged 18 to 29 is overtaken by cases in children younger than 18, appears to be replaying itself. "I do hope it might be foreshadowing a peak soon," he said, but cautioned that the omicron-fueled surge is in a league of its own and may not follow patterns of the past. "We've not yet seen a model that really provides confidence," he added.
Louisiana on Tuesday also reported 2,384 new reinfections. Over the course of the pandemic, the state has recorded 35,819 reinfections, counting instances in which an individual tests positive 90 days after their initial positive test. The Department of Health is analyzing data on reinfections to determine how many cases occurred in unvaccinated people, but Edwards said research from Washington state shows that 60% of reinfections from September to December were among the unvaccinated.
"You can't rely on the natural immunity conferred by a previous bout with COVID-19 in order to continue to protect you over time," Edwards said, adding that those who are vaccinated and boosted are 10-times less likely to contract the virus, 17-times less likely to end up in the hospital and 20-times less likely to die than those who aren't inoculated.
The use of ventilators increased by 18 patients on Wednesday with a total of 129 people – or about six percent of hospitalized patients – requiring the intervention. That rate is far lower than previous waves of the pandemic, when the intervention was needed for 15 to 20 percent of patients, and a sign that the omicron wave is causing less severe disease, Kanter said.
Edwards said he will continue to watch hospitalization data to determine whether he needs to change course and implement new mitigation measures.
"I am looking at all the data, every single day to try to see that sign that we are at the peak, and quite frankly, you don't really know until you get there, and you start seeing the reduced numbers coming down the backside." Edwards said. "We're hopeful, we're prayerful that that happens very, very soon."