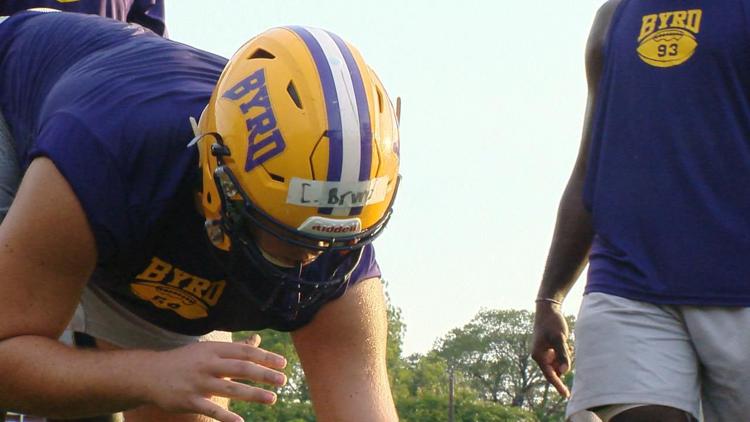 With new contenders emerging in the crowded District 1-5A race, C.E. Byrd says don't forget about the Yellow Jackets.
Byrd was the last team besides Evagnel to take the 1-5A crown and the Jackets believe they can do it again in 2019, "I think we'll be on top. We've got a couple rough games, but it's nothing we can't handle," said defensive tackle Jacob Banks.
Head coach Mike Suggs has a more conservative outlook, "Hopefully, come the end of the year we're in the mix. That's the plan. It's going to be a tough district like it always has been and then adding Benton and Natchitoches, two good football programs. I think it's going to be exciting."
But some players, like senior quarterback Cameron Felt, have higher aspirations, "I think we can go all the way, honestly. We're young and kind of inexperience, but we have a lot of talent this year."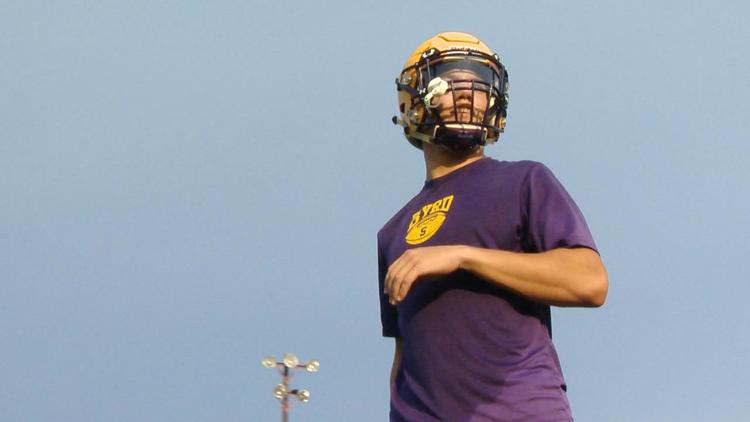 Felt is tasked with running the Jackets triple option attack and will have a lot of weight on his shoulders making sure those young guys are in the right spots, "I just kind of chill. I'm like, alright do what you usually do. It's been a couple years, you're fine, calm down, and I just go out and do what I do."
"We've got some leadership up front and then we've got him in the backfield. I just hope that they pull the other ones along with them," added Suggs.
Felt is a three year starter for the Jackets, but has missed significant time due to injury issues. Heading into his senior season, the Jacket signal caller says he feels better than ever, "I'm feeling very healthy this year, 100%. I had a couple hamstring issues, but those are find now. I'm looking to stay healthy all year and be tough for my team."
"Each year he's gotten better and better. His first year he started he was 14 years old. He started his first ball game when he was 14. He's grown and matured and become a much better football player," said Suggs.
Felt and the Jackets will be tested early as they kick off the season against 5A powers Brother Martin and West Monroe.