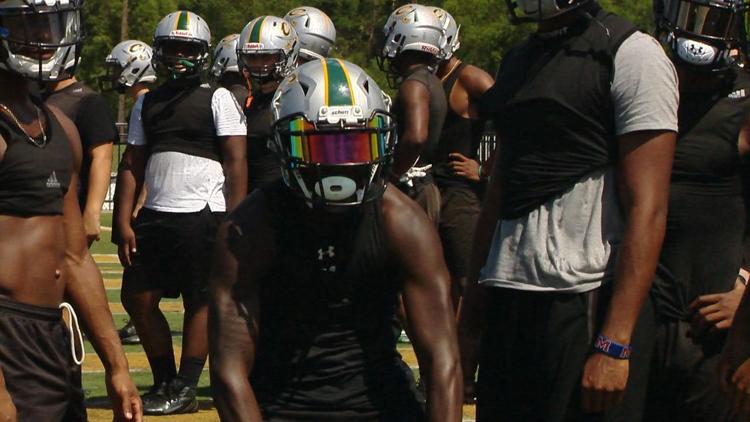 Calvary hasn't felt the sting of a district defeat since 2012. As the Cavaliers make the transition to 1A, they head into a league dominated by Haynesville. A team that hasn't lost a district game since 2006.
"We're going to play every game one game at a time. Our focus has always been to win the district championship and really get ready for November the 13th when the playoff starts. Regardless of what district, we're going to have the same approach," said head coach Rodney Guin.
"A new district this year. We're just going to come out and try to do the best we can. We expect to be the best in 1A," added cornerback Tanner Hooker.
Calvary's recent district dominance can be credited to guys like quarterback Cade Hart and running back Isaiah Brown. They are just two of 16 seniors leading the Cavs, "They've been in a lot of tough games against big schools. We think that will help us late in the year," said Guin.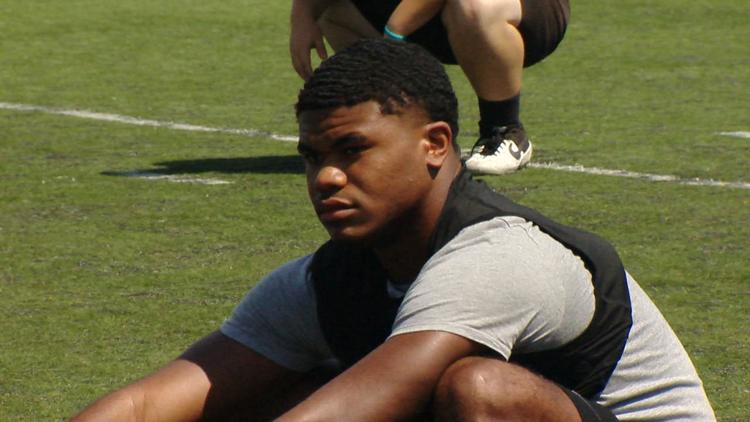 But the real strength of this team could be in the defensive backfield with Ole Miss commit Eric Reed and Kansas commit Tanner Hooker leading the charge, "They're both division one players who have already committed to play. It makes it good for us on defense because a lot of games we can just say, lock up on your man and that's how we're going to play it. A lot of teams can't do that, but we can with those two."
Hooker says expect to see a lot of him this season as quarterbacks a weary of throwing toward Reed, "I get most of the interceptions. No one throws his way. That's really what's it right there."
Another one of those seniors vital to the Cavs success is safety Kobe Byrd who has emerged as a vocal leader for this star-studded roster, "He's full enthusiasm every day, sometimes too much so. You've got to have a guy like that. Day's like today it's tough to practice. He keeps the other kids fired up and motivated to get out and do well. It's fun to have a guy like that on the team," said Guin.
It's a role Byrd takes seriously, "I take a lot of pride in it. I feel like if I can be a leader, the team listens to me, and I lead them in the right direction, we will be good this season."
Only time will tell if Calvary can dethrone the Golden Tornado in 1-1A, but the Cavaliers aspirations stretch far beyond a district crown.
"Perfect season would be 10-0 and win state for our senior year."
"One goal, win state. That's really it."
"We think when we get in the playoffs we can be in that group of teams that has a chance to win it. That's our goal. Our goal is to win the state championship and we are going to work hard to get that."
That quest to a state title begins September 6th against Rayville.