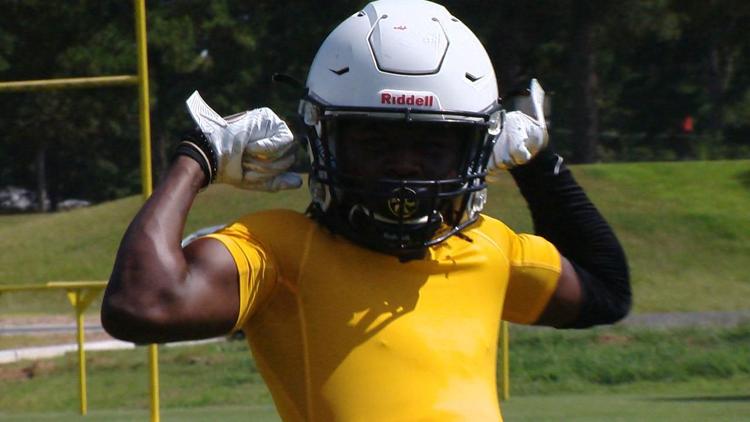 Even as a 1-A school Haynesville has a small roster size, but they have one of the biggest recruits in Louisiana with 6'5" 285 pound LSU commit CamRon Jackson.
"CamRon is a big kid and he can be a pretty good football player at times and just having a player like that makes it nice," said head coach David Franklin.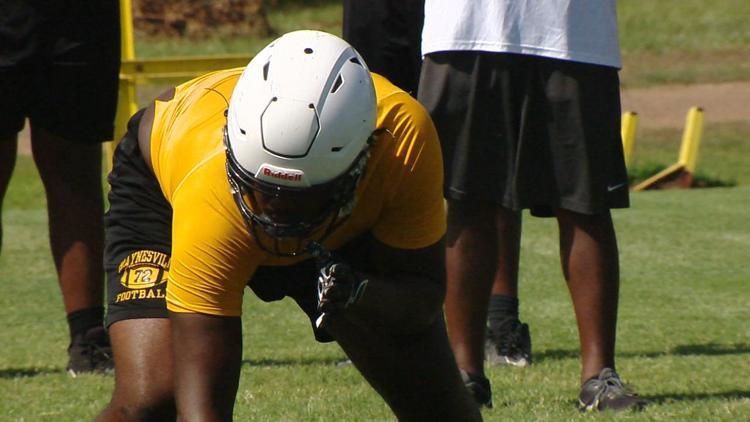 "He's a pretty big factor. Like anybody that has the size and the abilities and talent that he has and to be that size and to be able to go to LSU, that's pretty good," added quarterback Miguel Turner.
Jackson is projected at defensive tackle in Baton Rouge, but plays both sides of the ball for the Golden Tornado and isn't surprised when he's the focus for opposing teams, "It's really normal to me. Like I'm so used to it, but I know me like being a LSU commit, I know I'm probably a big threat to everybody."
MaxPreps lists the Haynesville roster at 29, but even with limited numbers Jackson believes in his teammates, "We lost a lot of players from last year and I know we got a small team this year, but I feel like we're going to beat any team we play this season."
For several years District 1-1A has run through Haynesville, but with the addition of Calvary head coach David Franklin believes this race is wide open, "Well I think there's a couple of teams this year, maybe two or three teams this year that can make it very interesting so we're looking forward to that. Certainly looking forward to Calvary because I know what football team that they have."
"It's a lot of commits, it's a lot of big people that come out of Calvary. It's a lot of people that's at Calvary right now that's very good, but Haynesville, we're not worried about that, we're focused on individual games until we get to Calvary," added Turner.
Although the odds to reach the Dome may have changed the Tors welcome the weight of the championship expectations, "It's something about Haynesville. It's a place that's always had that standard of being a championship team and us players and coaches, we come out and they prepare us for that championship caliber team that we're supposed to be," said Turner.
"With the coaches we got every time we get on that field on Friday night like we have it on our mind, like ain't no team going to stop us," explained Jackson.
The Golden Tornado kick off the season on September 6th against North Webster.