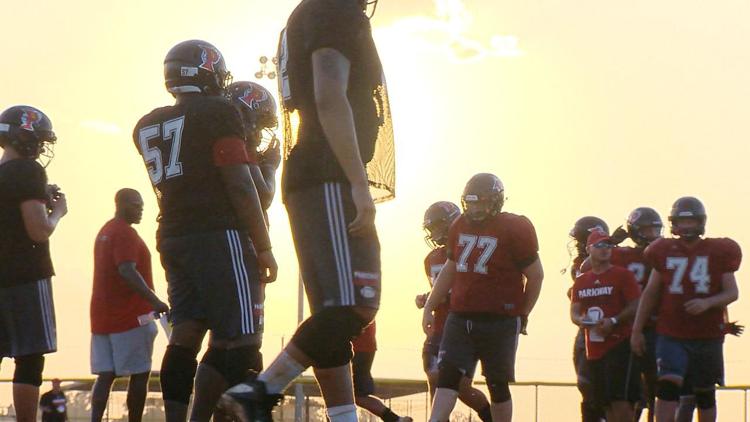 Three years ago Parkway made a major coaching change, giving Neil May the keys to one of our area's most successful programs. As he enters year three, make know mistake, this is May's team, "These are my guys that I've had from the get go. They understand what we expect as a coaching staff daily in the classroom, so that's exciting."
Junior quarterback Gabe Larry has been with May from day one and is a perfect example of the bond May has with his players, "It's a blessing going out there to compete for him as a head coach. Playing the quarterback position, I know all the pressure is on me and him. If anything goes down it's on us. I like that pressure."
"He has grown leaps and bounds in that position. He's a lot more comfortable, things are slowing down for him, and I think he's going to have a breakout season," added May.
Parkway has a rich tradition of division one caliber quarterbacks and May believes Larry is the next in line, "We went from Kolby Copeland, to Brandon Harris, to Keondre Wudtee, to Justin Rogers, to Amani Larry, to Gabe Larry. He has grown up around our program since he was little bitty and he watched those guys. He has waited his turn and it's his turn now. I think he's going to be just as good or better than all of them."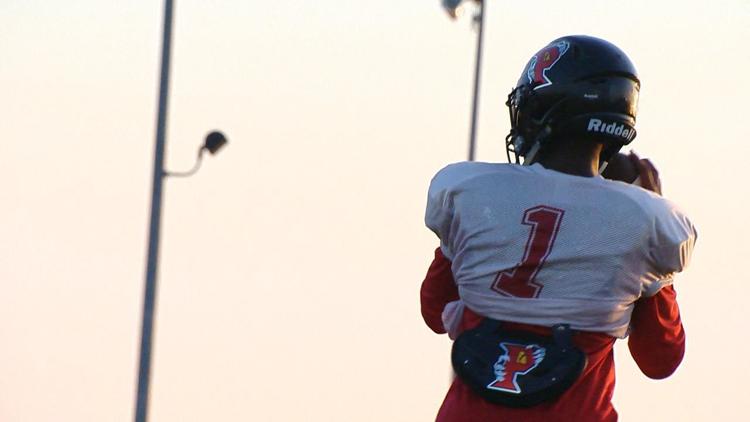 For Larry, the history of Panther quarterbacks is always on his mind, "I think about it a lot. I know I have to live up to all the other quarterbacks and I just want to be better."
Traditionally offense has led the charge for Parkway. As a former defensive coordinator, May is making sure Larry is backed by a solid defense, "For the first time in a long time, I feel like up front we're going to match up size and strength with the people that we play. It's all a bunch of little tough South Bossier kids. They all mow their own grass and they drink from the water hose."
"We've built up this linebacking corps in the weight room and everything else. We've been studying film like crazy and doing whatever it takes to make our corps be the best," said linebacker Adam Johnson.
Parkway kicks off the season on September 6th against Minden.