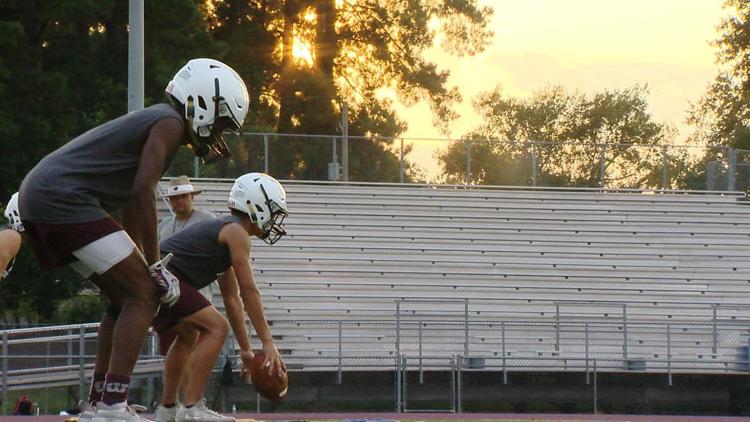 It's been four years since Waskom won it's last state title. That means every player from that championship roster is gone. All that remains now are the banners and head coach Whitney Keeling, "We've been here for ten years now, so a lot of these kids were in junior high and watched us play in the state championship. They've been looking forward to their opportunity and hopefully they take care of their opportunity."
Through the past decade, Keeling has retained most of his staff as well. That coaching consistency is carrying the Wildcats into 2019, "Our kids know everybody and our coaches know everybody, almost from kindergarten up. It's pretty incredible that we've watched the junior high levels and then we'll watch the little kids play on Saturdays. A lot of these guys were playing in the first and second grade when we got here."
Quarterback Josh Reeves shared this memory of a member of the Wildcat coaching staff, "Coach Williams, the wide receivers coach, was an umpire for my little league baseball games. I remember he was always saying that I was going to do something with Waskom."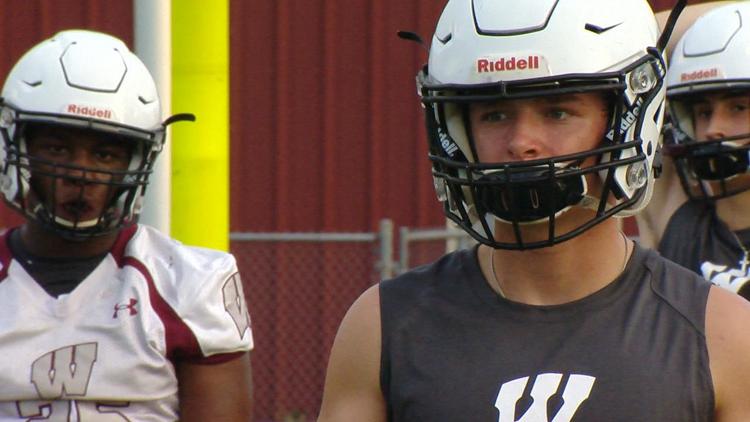 Reeves is one of those kids that has grown up in Keeling's system. The senior will have a lot of weight on his shoulders as he leads a roster lacking experience, "We're going to go probably as far as he takes us. He's a really good kid, been in the program every year," said Keeling.
The pressure is nothing new for Reeves, "It's not something new. It's something that's always kind of been there. I feel like it's somewhat true, but I feel that other people are going to step up and help us out a little bit."
Waskom's roster is full of young players and they look to Reeves for guidance, "I've known him since I was really little. I'll know he'll lead us the right way through the season. He's just a good guy, hard worker. He's always been there since the 7th grade. I have great trust in him," explained right tackle Alex Garcia.
Waskom opens the season on August 30th against Redwater.