SHREVEPORT, La. - Tropical Storm Imelda became a named storm earlier this afternoon near Freeport, Texas.  Then, it moved inland a few hours later dumping heavy rain on Houston.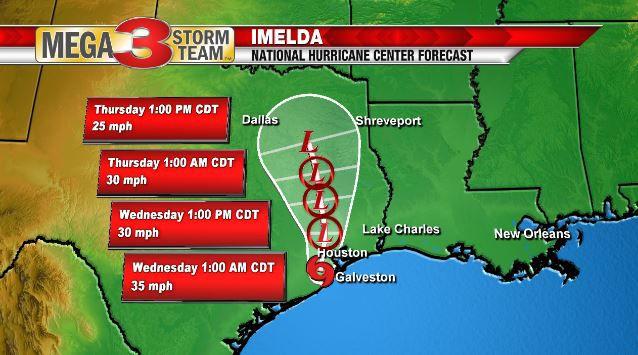 The forecast calls for Imelda to track north toward the ArkLaTex over the next few days.  Although expected to weaken during the journey, the remnants could bring a lot of rain to our area.
Forecast rain amounts could add up to several inches over Toledo Bend and east Texas.  Most of the precipitation should fall Thursday and Friday.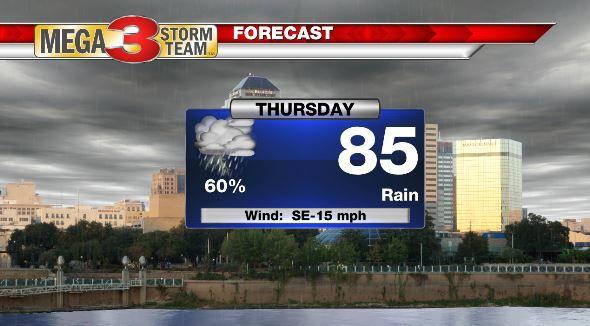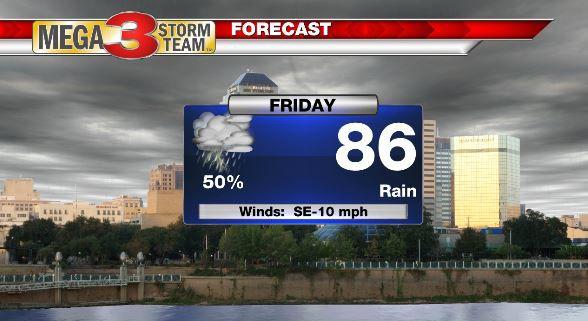 Highs may stay in the 80s both days due to the increased cloud cover and rainfall.
Stay tuned to KTBS 3, KPXJ CW 21, Digital 3.2 (the 24 Hour Weather Channel), ktbs.com and the KTBS 3 Weather app. for updates.