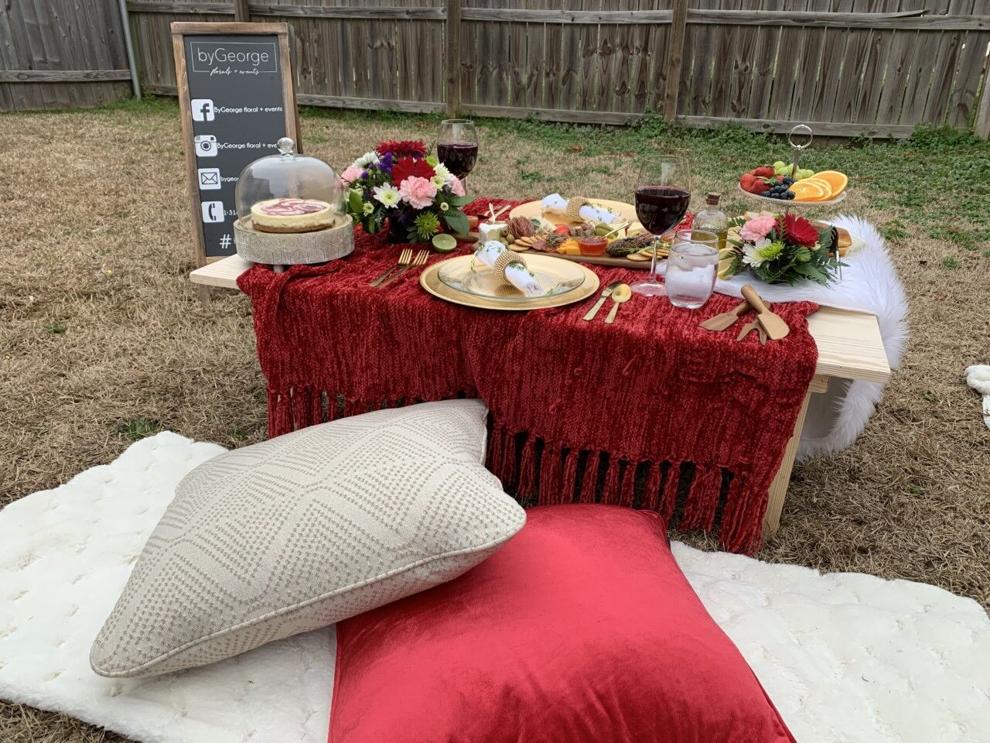 SHREVEPORT/BOSSIER CITY, La- Right before Valentine's Day, florists are busy. Many say this is like their Super Bowl, but with challenges.
"Valentine's Day COVID style has been interesting to say the least," said manager of Flower Power, Heather Zahn. "It's been a little tricky getting the flowers in, in a timely manner due to all of the lack of manpower in the process to get here."
One new business in town creates special moments with a picnic. During the pandemic, customer feedback has been positive.
"People are wanting a more intimate setting," said owner of ByGeorge florals + events, Angie Tejada. "They don't want to be in a big group. And so, we've set this up in people's backyards, we can set it up with some of our parks."
However, with the cold weather over the weekend there is an added challenge.
"We are doing pop up tents with three sides; we're going to put a buddy heater in there a basket with blankets, so we are taking care of our clients," said Tejada.
For these businesses, the show must go on. They encouraged people to be proactive.
"We have tried to express the importance of sending flowers to work on Thursday or Friday so that we could get most of our deliveries knocked out or Thursday or Friday," said Zahn.
Click here for ByGeorge florals + events' Facebook Page.
Click here for Flower Power Shreveport's Facebook page.