Satellite imagery of Major Hurricane Sam showed a nearly text book look.  The storm was symmetrical in shape with the strongest storms around the eye.  The upper outflow also appeared undisturbed.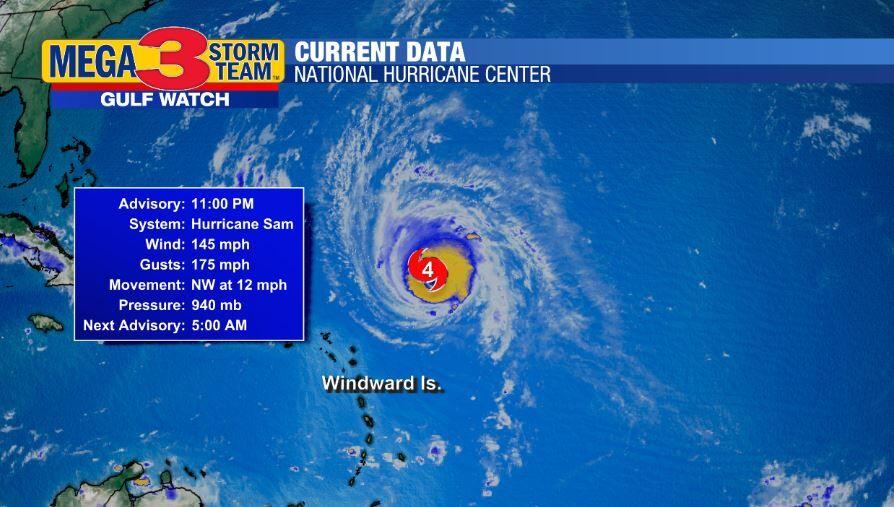 The stats on the storm were very impressive according to the National Hurricane Center.  Winds were 145 mph with gusts to 175.  The pressure dropped to 940 mb.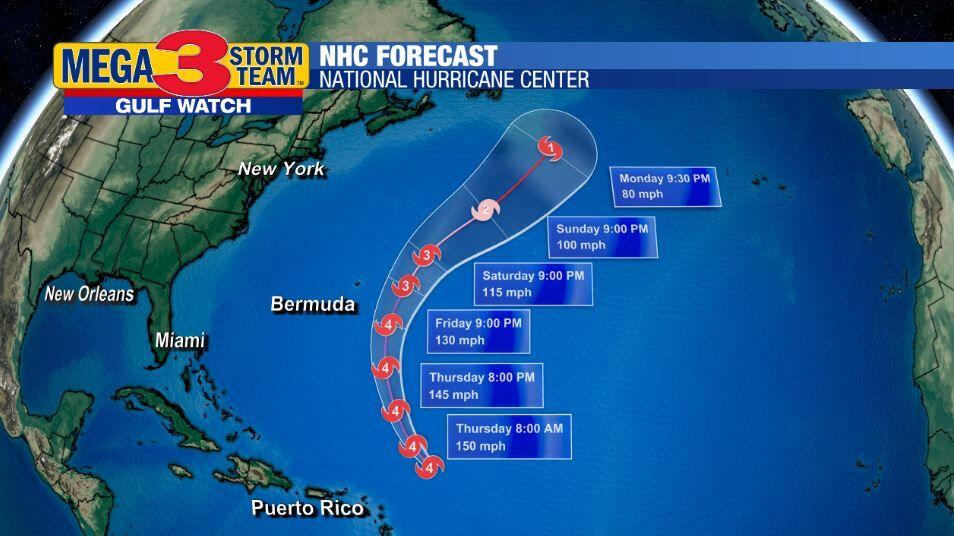 The forecast calls for Sam to move into the north Atlantic during the next 5 days.  Sam is expected to strengthen during the next 24 hours as it passes over very warm water.  This could bring Sam close to Category 5 intensity!
Follow Sam with the KTBS 3 Hurricane Tracker.