SHREVEPORT, La. - A tropical low in the northern Gulf of Mexico could arrive in the ArkLaTex later this week.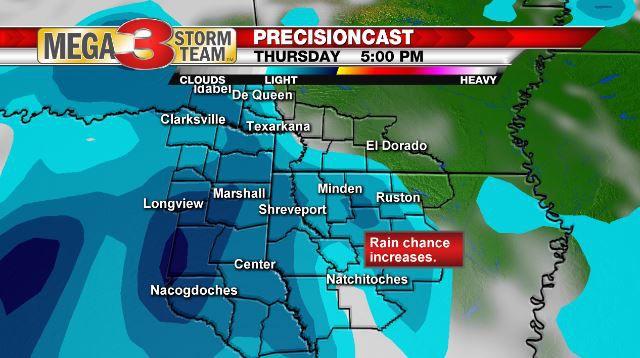 By Thursday, scattered showers and storms may move into the area.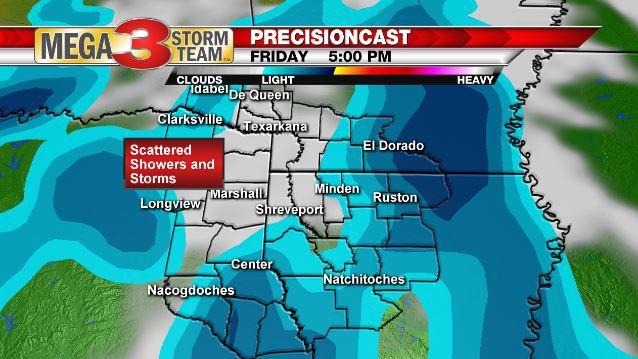 They could last through Friday.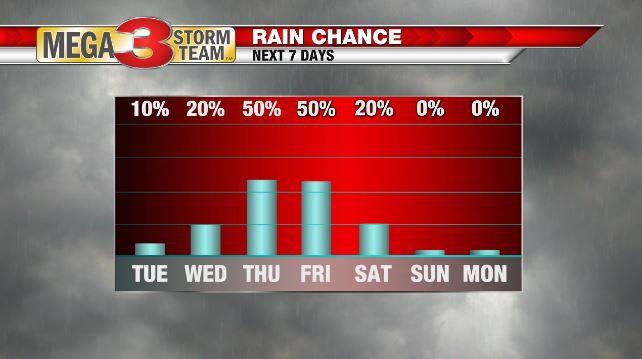 The rain chance reflects this with a higher probability for both days.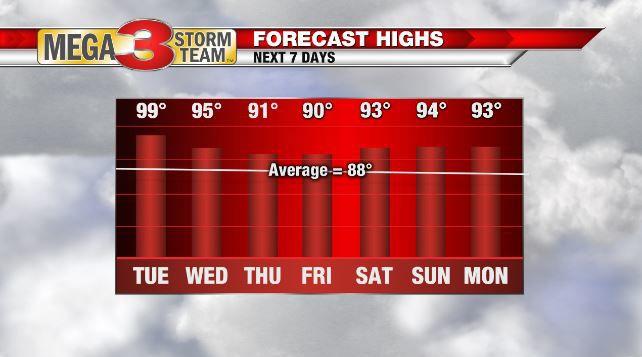 The potential increase in cloud cover and rainfall may hold high temperatures down closer to average.
Stay tuned to KTBS 3, KPXJ CW 21, Digital 3.2 (the 24 Hour Weather Channel), the KTBS 3 Weather App. and ktbs.com for forecast updates.