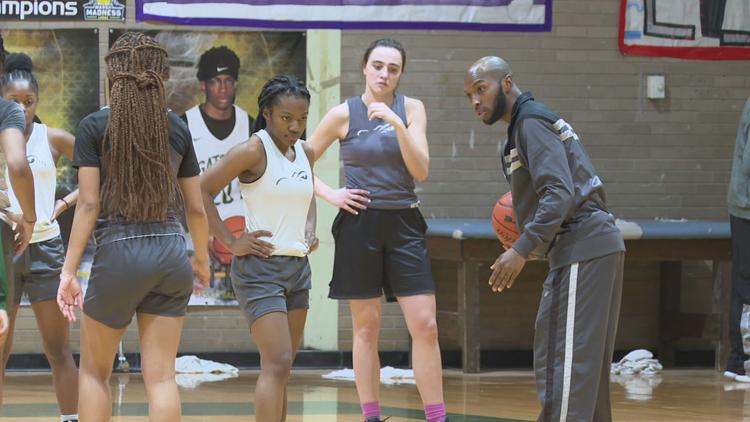 SHREVEPORT, La. - "I don't think I could play basketball again after something like that."
14-year-old Erin Jackson put herself in Gigi Bryant's teammate's shoes. Not one, but three girls on the team, including Gigi, lost their lives in a helicopter crash Sunday. They were on their way to a game with Gigi's father, retired basketball star Kobe Bryant. 
Jackson said the girls on Captain Shreve's basketball team are her best friends.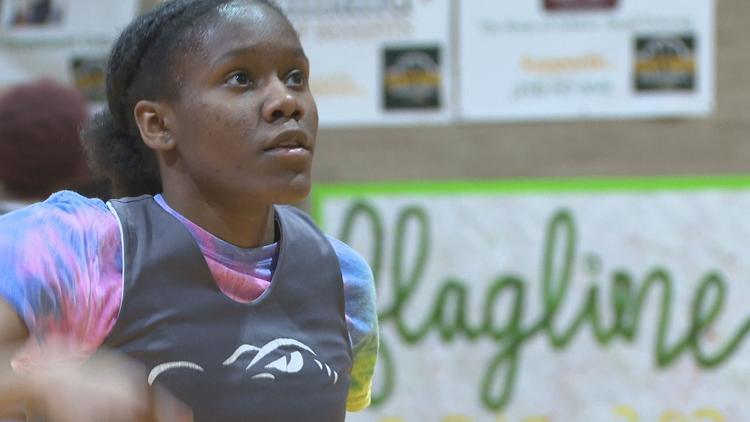 They're the reason I come and play. They bring me joy, I grow from them. Just imagining them gone, I don't think I could see myself growing anymore," added Jackson.
Jackson said Assistant Coach Thaddeus Houston has a similar coaching style as Kobe Bryant, who was also killed Sunday in the crash. Coach Houston had an important lesson for the girls before practice Monday.
"If you have any problems with anybody, you need to squash it. Life is too important. You have an opportunity to play this game, do not take it for granted. Try today, this practice, try to make this the opportunity to be the best person you can be," said Houston.
Many of the girls say Gianna would have been a legend, just like her father.
 "She was definitely going to be very successful in college and the WNBA. She would have been something huge," said Jordan Mclemore.
"That could have been one of my teammates, I love them to death," said Jalia Redd. "You never know when your last game will be so you have to give it your all every game."