SHREVEPORT, La. - "We thought it was thunder at first," said 17-year-old Kayla Venable.
Kayla was home with her mom during Monday's thunderstorm when a tree collapsed onto their home. It happened around 3:30 p.m. Branches of the tree punctured through the ceiling in their kitchen, living room and a bedroom. The tree also caused water damage around the home.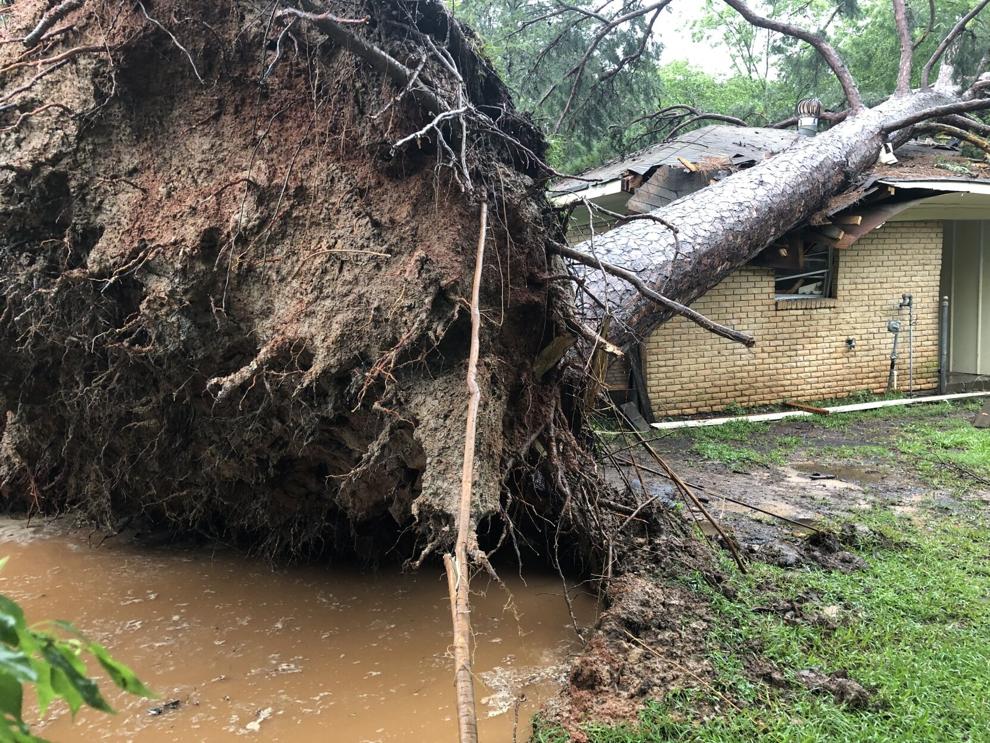 At one point, Kayla said she and her mom thought they were stuck in the home. 
"We were calling everyone, you know? And so I was like, 'Mom we need to call 911,'" said Kayla. "So we did and they said they were coming and all that, but like the whole house was shaking."
One fire truck came to the home for a rescue. However before their arrival, Kayla and her mom found a way out around the damage through the front door, taking their dogs safely out with them. 
"It's the least bad of the branches," said Kayla. "So we walked around it and walked out even though it took down electricity wire with it."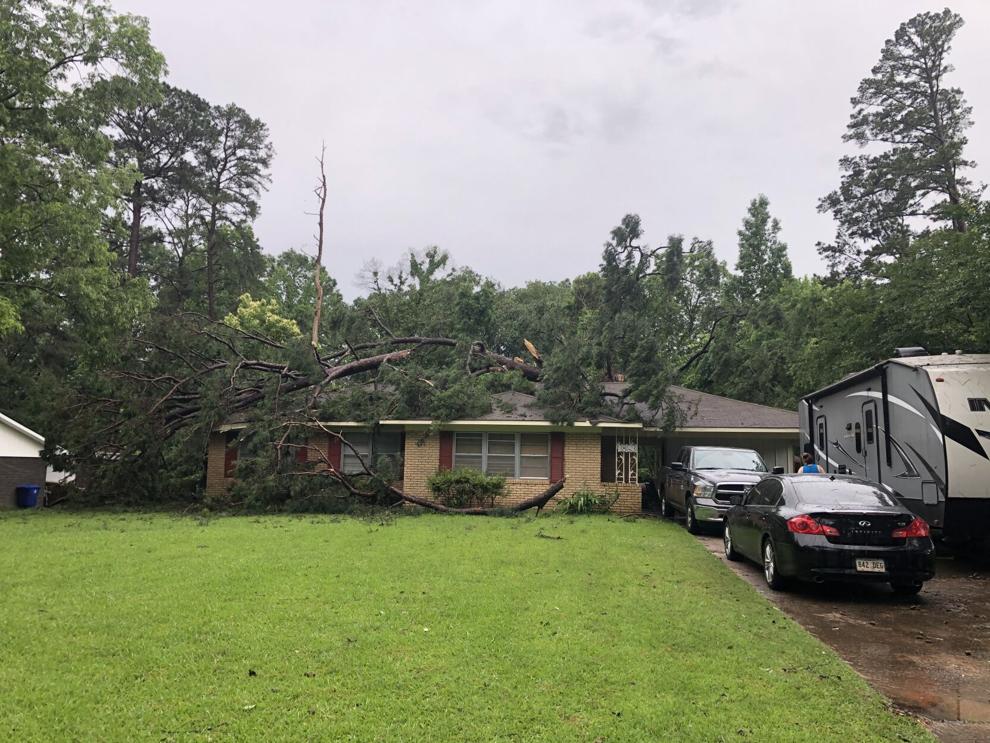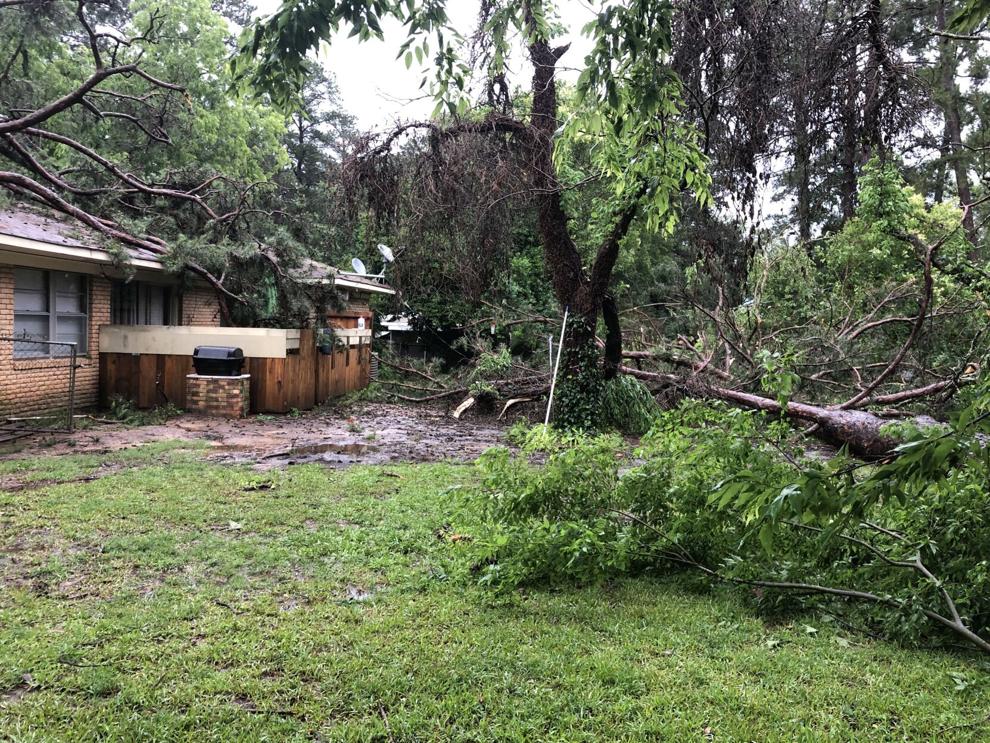 Kayla said her family was worried the tree would fall one day.
"The tree had been leaning for a while, but we don't own the place and so we really can't do anything about it."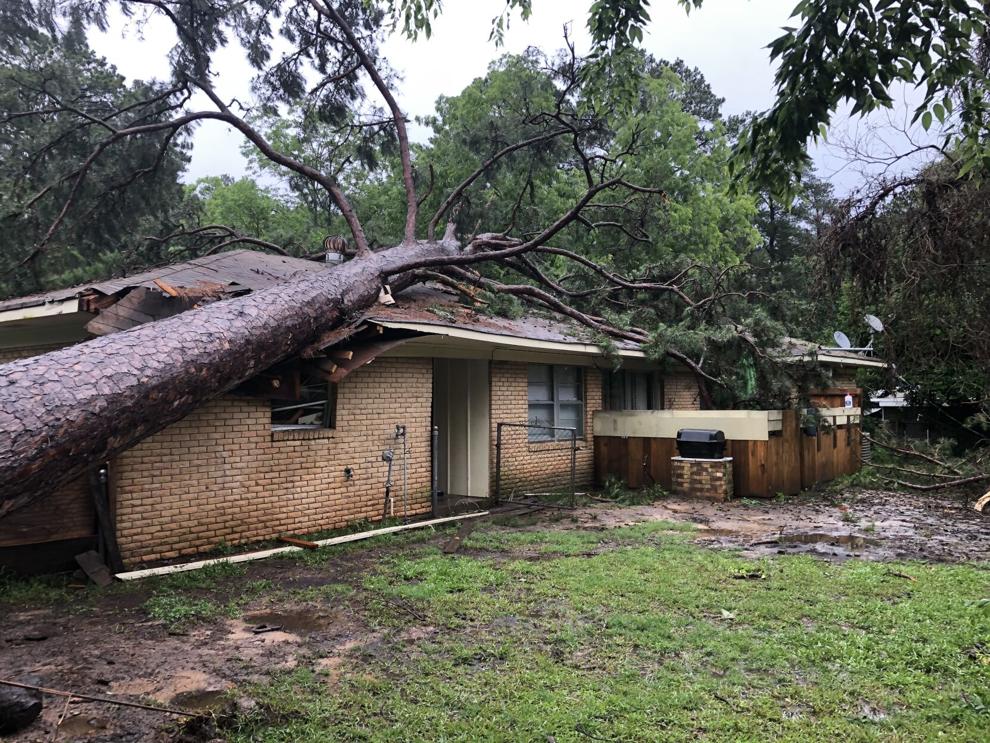 Thankfully, Kayla's stepdad and brothers weren't home during the storm. Kayla thanked her extended family and first responders who came to help.
"We weren't in any actual trouble but if we were, they would have helped us. So I'm happy," said Kayla.
She and her family will stay with extended family until they decide what's next for them.