BOSSIER CITY, La. - Bossier Parish officials have both lanes of Le Oaks Drive off Airline north of Bossier City open.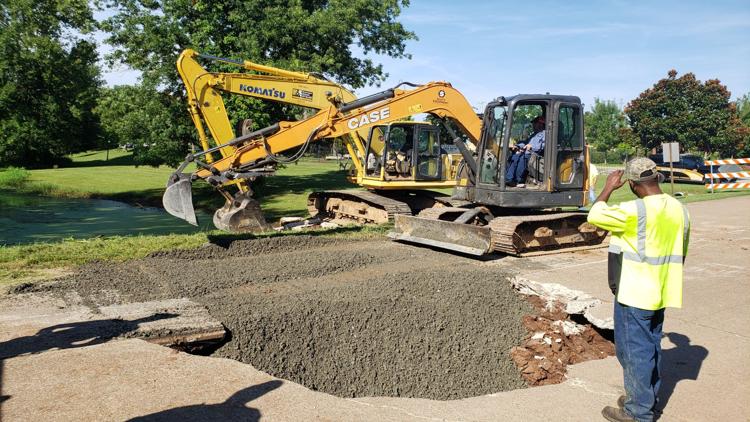 The road collapsed Friday morning trapping some Oak Creek residents in their subdivision.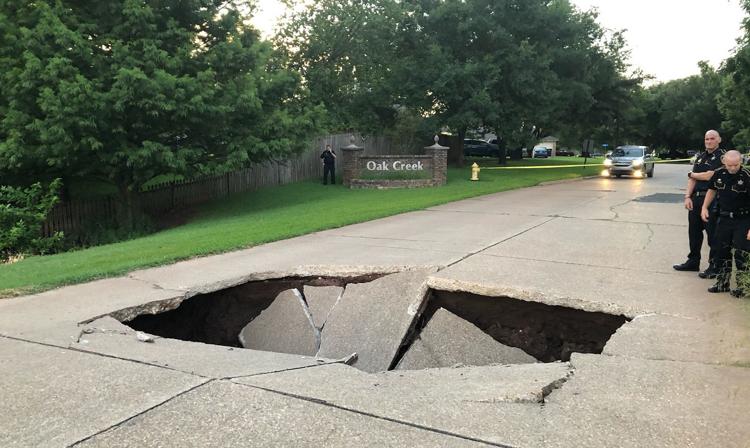 Pat Culverhouse, a spokesman for the police jury, said crews with the parish highway department completed placing rocks over a culvert Friday afternoon. He cautioned those using the street to drive slowly over the patched area.
Culverhouse said garbage truck drove over the area just before the road collapse. He said the driver called the Bossier Parish Sheriff's Office and road crews were dispatched to the scene.