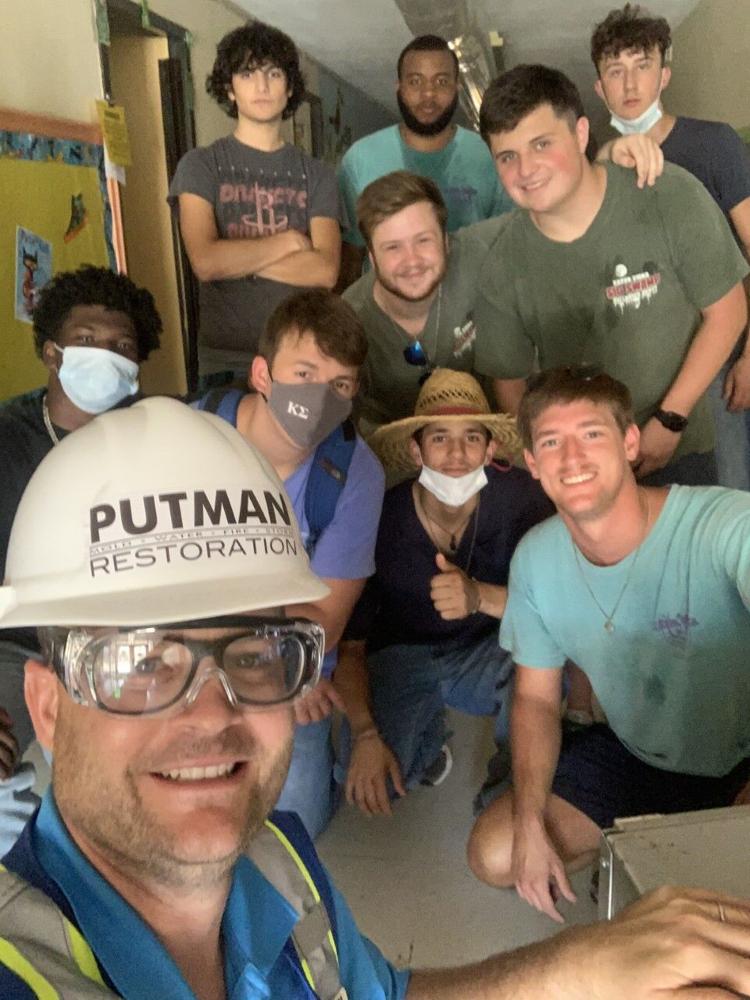 SHREVEPORT, La. - Putt Putman with
Putman Restoration
has taken his business to Lake Charles to assist residents after Hurricane Laura destroyed their community nearly a week ago.
Putman and other volunteers have been working on cleaning out water damage at First United Methodist Church.
Putman is part of the Coalition of Disaster Responders. He slept in a hospital in Beaumont the night of the storm so that he could assist with relief efforts as quickly as possible. 
Putman said if you would like to make donations to the church contact First United Methodist Church in Lake Charles directly.