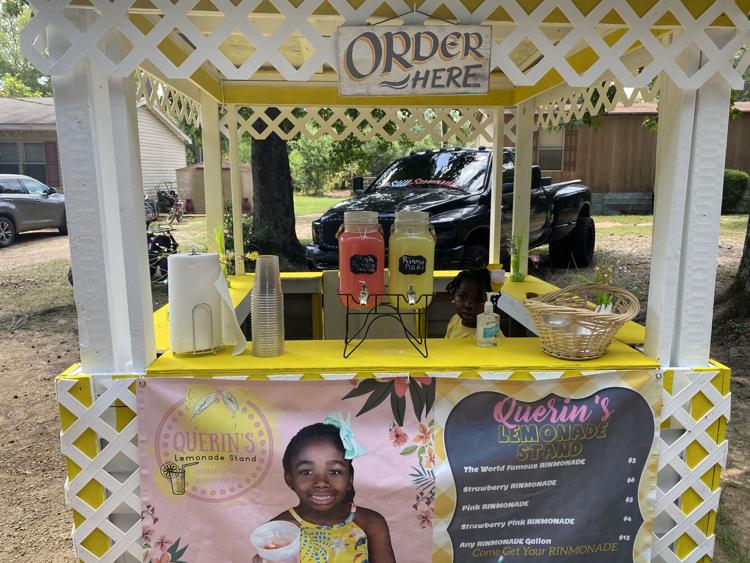 KEACHI, La. - A six-year-old girl in DeSoto Parish has become something of an entrepreneur.
Querin Johnson started a lemonade stand in June. But instead of lemonade, she calls it "rinmonade."
She sells it in cups, gallons, or mini jugs. Flavors are traditional rinmonade, strawberry rinmonade, pink rinmonade, and strawberry pink rinmonade.
Querin says the idea was a way for her to make her own money during the summer.
"I told my mom I was going to make a lemonade stand; she got all the stuff when I woke up," Querin said.
LaTayer Brokenberry, the mother of Querin, said they can take Querin's stand to nearby areas. The business has been a success thanks to the support of the community, Brokenberry said, adding Querin has become a role model to others.
"I already have my nephew as an example wanting to find something to do," Brokenberry said. "I always try to push my kids to do what it is they have the heart to do."
For more information about Querin's lemonade stand click here.