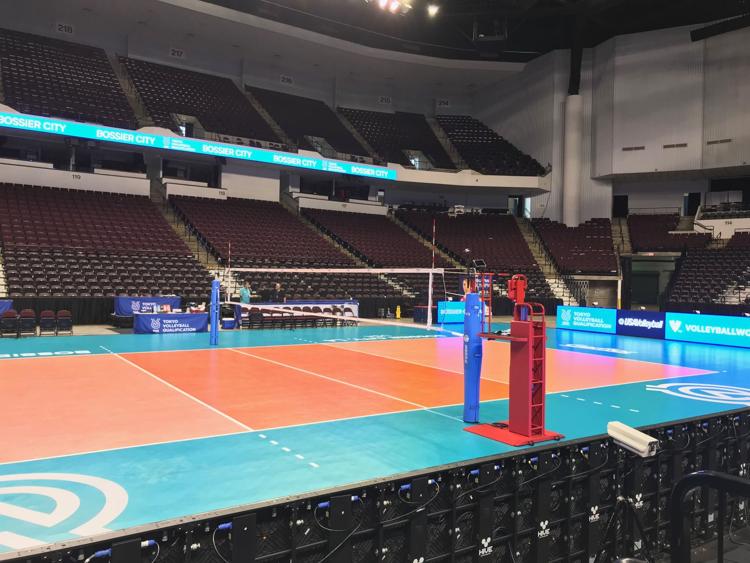 SHREVEPORT, La - The Path to the Tokyo 2020 Olympics comes through Shreveport-Bossier City for the Tokyo Volleyball Qualification Tournament.
The United States, Bulgaria, Argentina and Kazakhstan will compete at the CenturyLink Center for Olympic qualification.
Shreveport-Bossier City will host the tournament for the first time and it out bid many states and countries to hold the tournament.
The process in putting this tournament together took 2-3 months.
Executive director of the Shreveport-Bossier Sports Commission, Kelly Wells, says this area brings a Super Bowl-Olympic type feel for volleyball.
"With the growth of volleyball really in this area we really wanted to bring some national exposure," Wells said.
The tournament is expected to bring between $750,000 to a million and a half to the area for the weekend.
The tournament has also impacted the community in more than just financial ways.
Part of the U.S. team visited children at Ochsner LSU Health Shreveport.
U.S. team member Dana Rettke feels the smile on the children's faces always brings a new joy.
"Coming here and just seeing the kids and seeing that little twinkle in their eye, that really lightens their spirits a little bit," Rettke said.
You can purchase tickets at the Century Link Center box office or online at teamusa.org.
Friday tickets will be $10 until 2 p.m. but you have to purchase them at the CenturyLink Center box office.