(BATON ROUGE) - Louisiana is headed in the wrong direction, and the state's lawmakers are to blame.
That's the finding of a new opinion poll.
The Louisiana Manship School of Journalism surveyed 852 people.
Half of them said the state is headed in the wrong direction.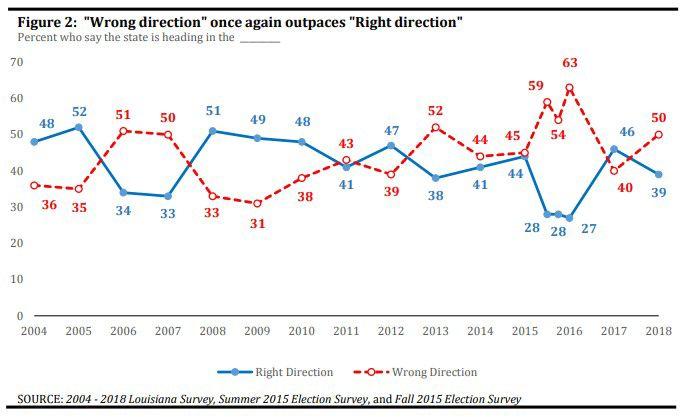 73% said the state is more politically divided than ever before.
And, 79% said lawmakers bicker, even if it keeps them from solving the state's problems.
Steve Stewart didn't take the survey, but agrees with its finding.
"Currently, I believe it's headed in the wrong direction, I mean with our fiscal cliff right now, $994-million is the number thrown out, possibly lower, depending on Trump's cuts. For the last two or three years, it seems like we've always been on that cliff ready, to jump, or fall off," said Stewart.
You can find the entire 2018 Louisiana Survey by clicking here.