BATON ROUGE, La. - LSU has revised its Title IX policies, saying employees who knowingly neglect to report abuse will be fired.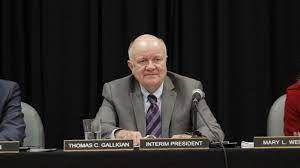 Interim University President Tom Galligan released a statement Thursday announcing their change and saying the school had chosen Daniel Swinton to serve as the Title IX office's interim coordinator. Swinton comes from the TNG consulting agency, which specializes in Title IX.
>> CLICK HERE FOR BACKGROUND ARTICLES RELATED TO RECENT INVESTIGATIONS 
In the announcement, the school said it would terminate any employee who is "required to report instances of power-based trauma and fails to promptly make the report without good cause or, with the intent to harm or deceive, knowingly makes a report that is false."
"We are committed to building trust through our actions, and our work has only just begun," Galligan said.