MANY, La. – Minutes after Many Mayor Ken Freeman led discussion about problems with the town's police chief and a vote to let citizens decide if they want to continue with an elected chief or switch to an appointed one, the mayor found himself in handcuffs.
Assistant Police Chief Dewayne Brumley said District Judge Stephen Beasley signed a warrant for Freeman's arrest, charging him with speeding 48 mph in 30 mph zone, disobeying a stop sign and resisting an officer by flight.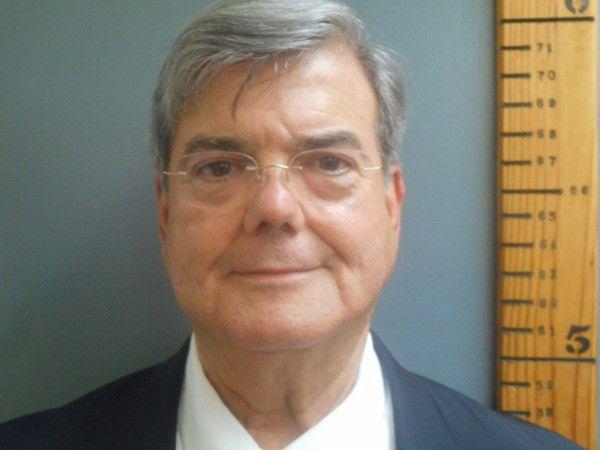 The charges stem from a May 16 traffic stop that some say contributed to the deteriorating relationship with the Police Department. But that incident didn't come up minutes before when the Many City Council voted unanimously to call a November election to let voters decide if they want to stay with an elected police chief or move to an appointed one.
The vote during a special noon meeting happened quickly and without discussion among council members. It was only after the meeting adjourned, but while the mayor and council remained seated, that the talking got underway among a standing-room only crowd of citizens and police officers.
Ken Freeman said the council reached this point of having to make a decision about the police chief's position after months of trying to work out problems with Police Chief Roger Freeman, who is no relation to the mayor.
Ken Freeman cited concerns about the Police Department's leadership and lack of trained police officers. Among the complaints are social profiling by officers and officers using public property for private use.
Even some police officers don't trust their chief, the mayor said, so much so that they've taken to recording the chief. "They say he lies," Ken Freeman said.
So city leaders began exploring options to get a handle on the Police Department, including even abolishing the department, which is a move some other small towns have done.
But instead of taking that step, Ken Freeman said the council wanted to call the fall election to let voters decide if the want the police chief's position to remain elected or be converted to an appointed position. That would put the selection of the chief in the hands of the City Council.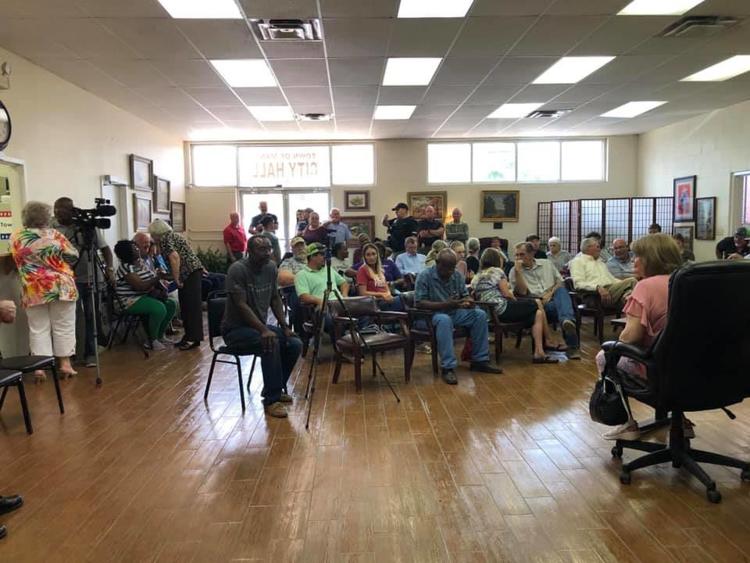 "You ain't going to kick me out of office," Roger Freeman said after the council's vote to the applause of some in the audience.
"We're not going to remove anyone from office. We're asking the public to make that decision," Ken Freeman said. "We're at a point where we're hearing from citizens of real concerns and from the Police Department of real concerns."
Roger Freeman expressed his love for the town and its citizens and announced his department made arrests as recent as today of suspects in a recent rash of residential and car burglaries.
"We've been busting our tails to get it done," Roger Freeman said.
Citizens in the audience asked if city leaders could increase officer pay to employ and retain officers. Others expressed support for Roger Freeman.  
At one point, even Brumley admitted to the crowd that he did tell Ken Freeman he didn't trust his chief. Brumley is one of the officers who has taken to recording his discussions with Roger Freeman.
"I'm not denying I said that," Brumley said.
After a half-hour or more of citizen comments ranging from the Police Department to water bills, the noon session was declared adjourned. That's when an officer met Ken Freeman at the door going into the administrative offices and told him he was under arrest.
Ken Freeman stood still and allowed the officer to handcuff him. "A warrant was signed by … Judge Stephen Beasley signed a warrant for his arrest," the officer said.
Asked why he thought he was being arrested, Ken Freeman responded, "Reprisal."
The officer read the mayor his rights then escorted him to a patrol unit sitting in front of City Hall.
Afterwards, it was Brumley who announced to some still standing around what charges were being filed against Ken Freeman.
"The charge is speeding 18 mph over. The charge is running a stop sign. The charge is. …," said Brumley before he stopped because he said he didn't want to talk in front of someone.
Brumley was asked, "Why arrest him now?" Answered Brumley, "Well, it's been under investigation."
Brumley said the Police Department and district attorney's office had been conducting an investigation.
The charges stem from an incident on May 16 when several Many police officers attempted to stop Ken Freeman as he was en route to the Sabine Parish Detention Center to check on someone who was being booked into jail.  
Ken Freeman told KTBS on May 20 that he was aware the officers were behind him but thought they would "see my license and know who I am."
Ken Freeman said when exited his vehicle in the parking lot of the detention center two "young officers" had their guns drawn on him. He ignored their orders to stop and went inside the facility.
The mayor said he went there because he received a call from the wife of a man whom officers had stopped and had taken to jail. The wife said officers stopped her husband, Greg Bell, for speeding. But he refused to sign the ticket because he disputed with the speeding amount that was noted on the ticket.
Ken Freeman said he and his wife were coming into town at the time of the phone call so he just continued on to the detention center.
"As I'm going through town they turn their blue lights on me then turn on the sirens," Ken Freeman said. "I drive up to the Detention Center and this kid has a gun drawn on me."
Ken Freeman was released from custody Thursday after posting bonds totaling $1,667. The amount was preset by the judge.