MANY, La. – The Sabine Parish town of Many is rallying around more than a dozen families who lost everything Sunday in a fire that leveled an apartment complex building.
A 16-unit building of the Apollo Apartment complex was still smoldering Monday afternoon, more than 24 hours after it caught on fire. The state fire marshal's preliminary investigation indicates groceries placed on a stove that was then accidentally turned on appears to be the blame.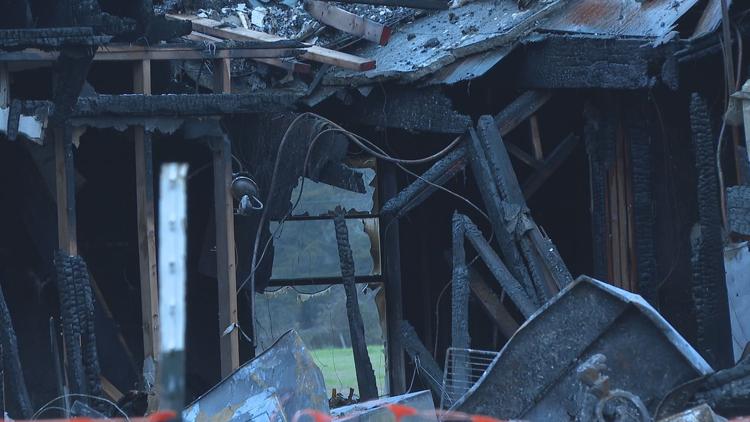 That tenant got out unharmed and was able to notify others. While no one was injured, most of the 14 families narrowly escaped with just the clothes they had on. They're thankful to be alive but frustrated at having to start over again.
That's where their fellow citizens are stepping in. Donations of clothing, food, lodging and cash have poured in as town folks have put any differences aside to help out.
There's been no divide, said James Manning, who pastors Live Church along with his wife Angela. "Most of them, I don't even know their names, but they are part of our community and as a community we're all one family."
Live Church was just one of many entities offering assistance to the families who were displaced. The church agreed to pay for lodging and food for any who didn't already have something in place.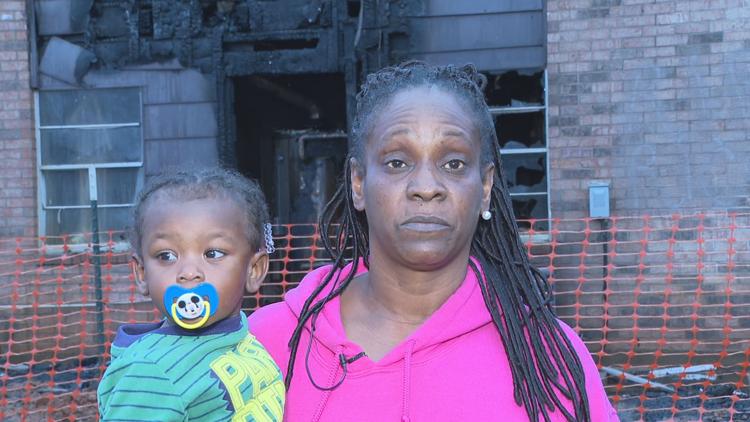 "I cannot get an apartment. Mostly everybody got an apartment, but I couldn't get one. I have a baby. And I'm not understanding why I can't get no apartment. I done lost everything. Everything. I don't have nothing," Tonkya Brumfield told KTBS  at the apartment complex.
It's people like Brumfield who will get assistance, Many Mayor Ken Freeman said.
Owners of the apartment complex were able to house some of the displaced families in other vacant units. Arrangements are underway to relocate some of the others in available apartments elsewhere in town.
An online fundraiser started by Councilwoman Mary Brocato surpassed its $5,000 goal by $496 and it's that money that's been earmarked to pay for application fees and utility deposits for the families. Other needs such as any medical expenses or fees associated with simply getting a new driver's license or identity card also will be covered by the donated funds.
Brocato estimates each family will get about $380. She promises a full accounting to the public for how the money is dispersed.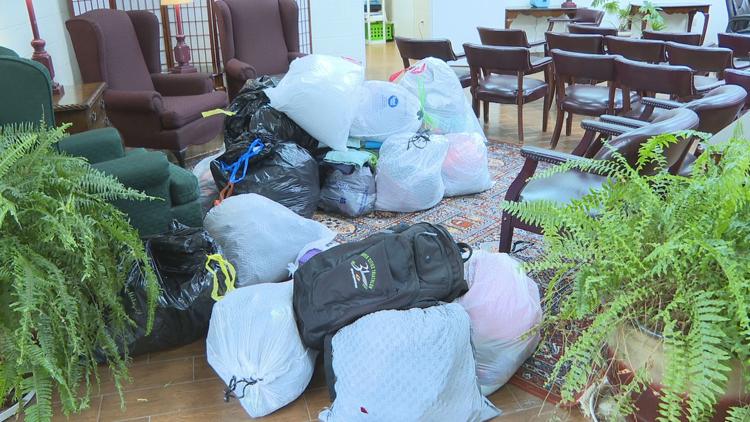 Freeman estimates that "hundreds of people" have come forward to pay for food and temporary motel rooms if needed. Town Hall will act as a contact point for the families and any other assistance being offered.
"I'm always amazed and gratified anytime any citizen in our community is in need, we turn out," Freeman said.
A remarkable discovery in the ashes of the charred complex was a Bible belonging to one of the families. It was wet, but not burned, Freeman said.