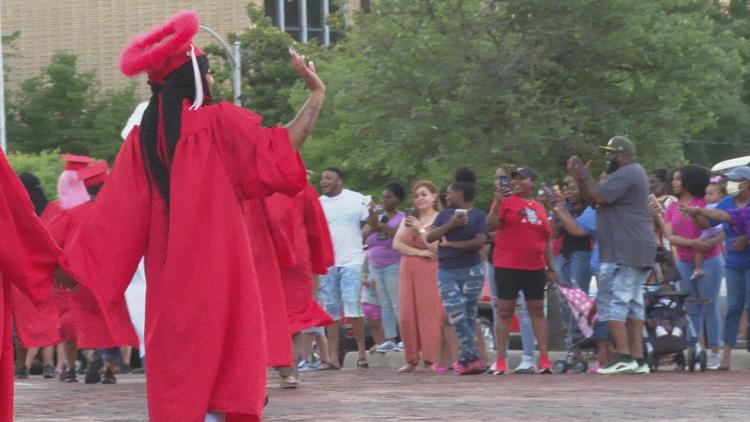 MARSHALL, Tx. - They didn't walk across a stage, but Marshall High School seniors proudly walked around the square downtown in cap, gown, and for some, masks. 
The MHS class of 2020 was supposed to have their commencement ceremony Friday night, it was postponed because of COVID-19.
As the students walked, family members surrounded the square, cheering on their graduate.
Friday's walk was optional for students, but many said they wouldn't miss it for the world.  
Marshall High School's graduation ceremony was moved to June 13th at 9:30 a.m. It will be held at Maverick Stadium.