RUSTON, La. - A deadly tornado pushed through the Ark-La-Tex early Thursday killing two people in Ruston and prompting a disaster declaration by the governor. The mother and son died after a tree tree fell on their home. They were identified in a press conference as Kendra Butler, 35, and her son Remington, 14. A number of people were also injured.
Gov. John Bel Edwards briefed the public after surveying the impacted areas from the air. Mayor Ronny Walker also offered an update as well as Louisiana Tech President Les Guice. Louisiana Tech campus sustained significant damage in the storm.
"We took a direct hit from this tornado. It's damaged a big part of our central core of the city. Unfortunately there have been two confirmed fatalities," Walker told KTBS 3 News.
According to the Lincoln Parish Sheriff's Office, the deaths occurred in a home near the Pizza Hut restaurant just off of Interstate 20. Much of the damage occurred along Tech Drive and Cypress Springs subdivision south of Interstate 20.
Walker said authorities were going door to door Thursday checking on residents. He's asked all residents to stay off the roads until they can be cleared of trees and power lines.
RELATED ARTICLE - Severe weather in Lincoln Parish forces road closures, most reopened
The mayor also said the city was working with parish and state officials.

MEGA 3 StormTeam Meteorologist Brian Fowler said Ruston was hit particularly hard with a confirmed tornado and winds of up to 160 mph.
Numerous reports of damage came in after the string of tornado watches and warnings and flash flood warnings were reported live by the MEGA 3 StormTeam. 
The National Weather Service in Shreveport has three damage survey teams out in the field working to assess the damage and determine tornado intensity. Their main focus is roughly a 150-mile storm track from near San Augustine, Texas, northeastward to Union Parish.
Preliminary ratings released were released Thursday afternoon, with the understanding their findings could change if more severe damage is found. So far, the ratings are: 
Near Mooringsport: At least EF1 (winds 86 to 110 mph)
Near San Augustine: At least EF2 (winds 111 to 135 mph)
Ruston: At least EF3 (winds 136 - 165 mph)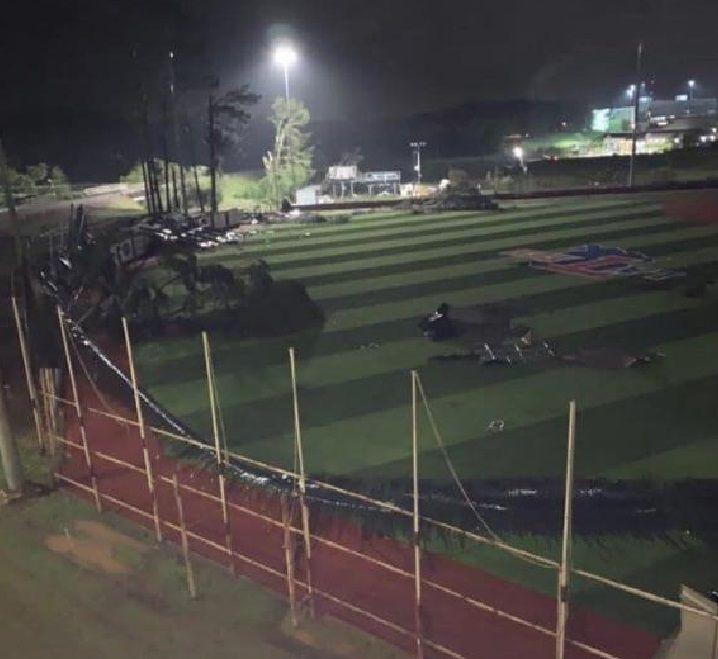 RELATED ARTICLE - Early morning storm in Converse, cleanup underway
In addition to Ruston, other locations with damage include Converse and Castor in Louisiana and San Augustine, Texas.
Viewers have shared many photos with KTBS 3 News including structural damage to roofs and vehicles crushed by fallen trees. 
Classes at Tech were canceled for Thursday.  A number of photos and videos turned up on social media documenting the damage on campus including at the sports complex. Batting cages were tossed onto vehicles there. Some roads have been closed on campus and school officials asked residents to stay off campus unless they had be there.
Tech student Hannah Hunter shared video with KTBS during and after the storm.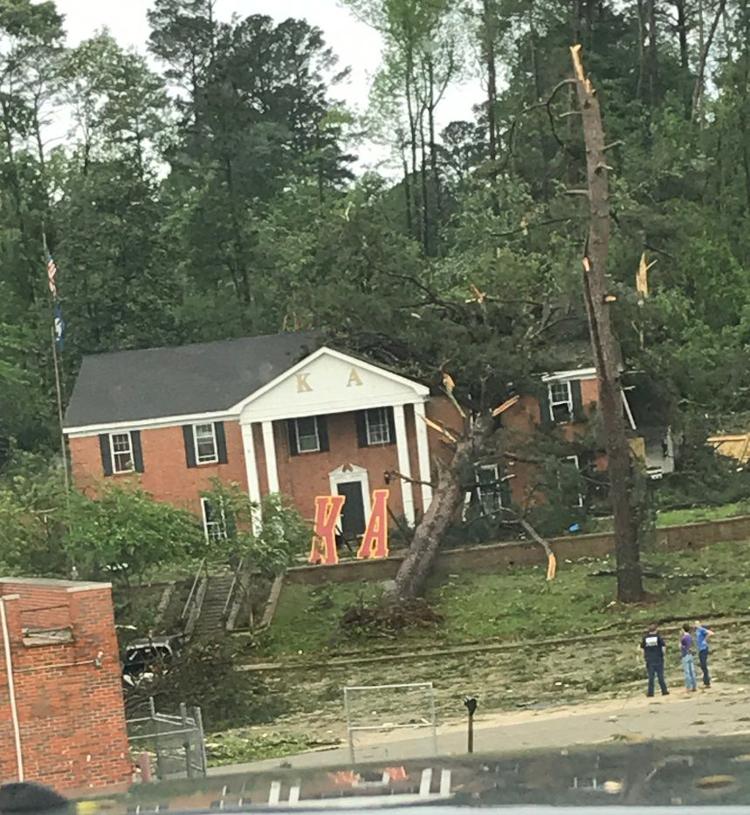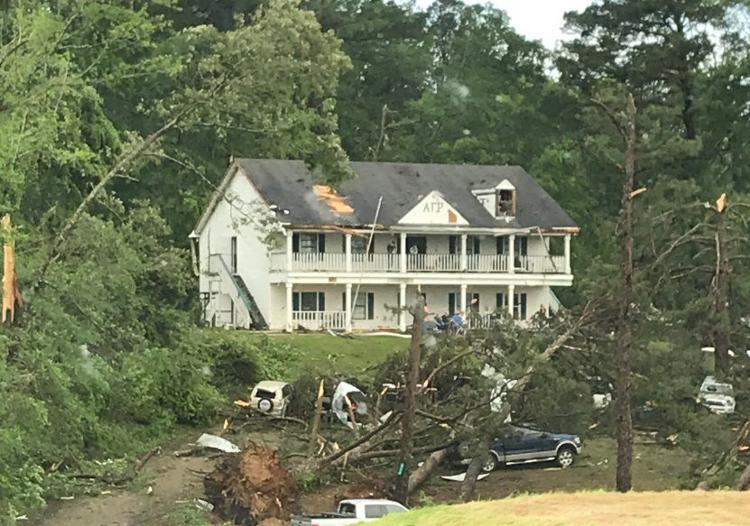 There were tree branches scattered across campus and reports of windows being blown out of dorm rooms.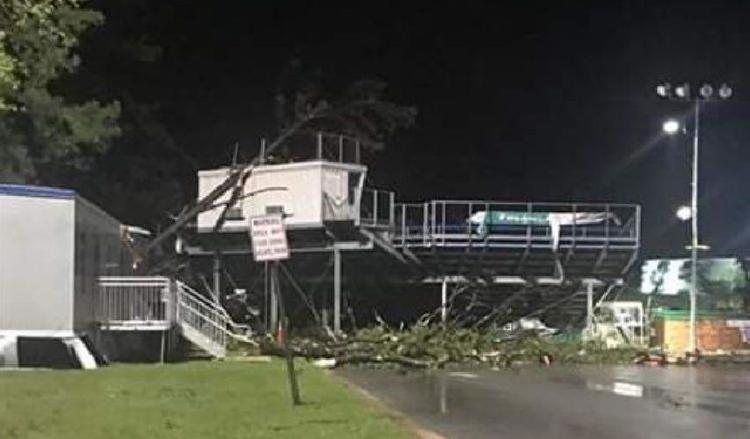 RELATED ARTICLE - Nearly 7,000 without power across north Louisiana
Classes were canceled in Bienville Parish because of downed trees and power outages.
A long-tracked supercell thunderstorm crossed from Deep East Texas into west-central Louisiana and into the ArkLaMiss overnight. We will be surveying along this swath over the next several days. At this time, we cannot confirm a tornado was on the ground along this entire path. pic.twitter.com/Ieuk3yUZBw

— NWS Shreveport (@NWSShreveport) April 25, 2019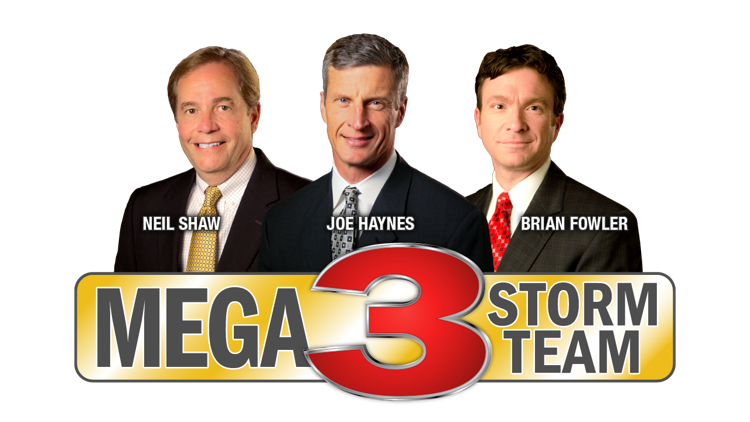 STAY CONNECTED
RELATED CONTENT - Click here for the very latest MEGA 3 StormTeam  forecast
It's easy to be weather-wise.  Keep up with all of the very latest weather developments with the MEGA 3 StormTeam.  Joe Haynes, Brian Fowler and Neil Shaw are always on stand-by to help you ride out the storm and keep you and your family safe.  You'll also want to arm yourself with the MEGA 3 StormTeam app. Apple > https://goo.gl/Nmq8S7 Android > https://goo.gl/UoLbwa. Also, use #ktbswx on social media to report damage, flooding or post images and video. Please remember, SAFETY FIRST.