MINDEN, La. – A one-day delay was granted for a court hearing this week where a Minden councilwoman is expected to explain to a judge why she is not attending City Council meetings.
Terika Williams-Walker, the District B City Council representative, was scheduled to appear in court at 9:30 a.m. Tuesday, but it's been delayed to 9:30 a.m. Wednesday because of the judge's illness.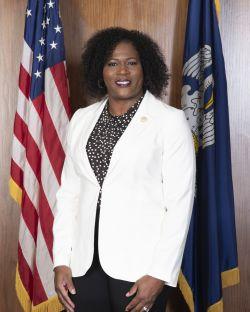 District Attorney Schuyler Marvin filed a writ of mandamus against Walker and fellow council member Vincen Bradford in May after their repeated absences from regular and specially called meetings. Attendance and participation in council meetings in a ministerial duty required by law of a person elected to the council, Marvin said in the court document.
Bradford is scheduled to appear in court on July 7.
Marvin is asking the judge to order Walker and Bradford to explain why they should not attend and participate in the meetings.