SHREVEPORT, La. -- Two more teenagers have been arrested on suspicion of involvement in a rolling gun battle between rival juvenile gangs that occurred earlier this month on two Shreveport streets -- including an intersection where five vehicles carrying innocent people were hit by gunfire.
The shootings, which followed an altercation at a movie complex, left a 13-year-old dead and three others wounded, one seriously. All those who were shot were part of the altercation, authorities said.
Police arrested two teenagers Tuesday night in Bossier City. One was named in a murder warrant; the other was detained on unrelated charges as police continue to investigate him in the shootings. Both are scheduled for continued custody hearings later this week in Caddo Juvenile Detention. Details of the arrests were not released by authorities.
Police earlier charged a 17-year-old with murder and also with endangering the lives of at least seven innocent people who were at the intersection when the shooting started.
The arrests made Tuesday night are the third and fourth made in connection with the Sept. 4 shootings. A relative of the 17-year-old murder suspect has been arrested as an accessory for allegedly trying to help the gunman elude capture.
Authorities are also investigating how the teens got the guns. Informed sources, speaking on condition they not be identified because it is an ongoing investigation, said authorities are looking into whether an adult acted as a storehouse for guns when the teens needed them.
The altercation that preceded the shootings occurred the night of Sept. 4 at Tinseltown movie theater in southeast Shreveport. Investigators believe members of two rival juvenile gangs – 3 Babies and SOD's – were told to leave by police officers moonlighting as security officers.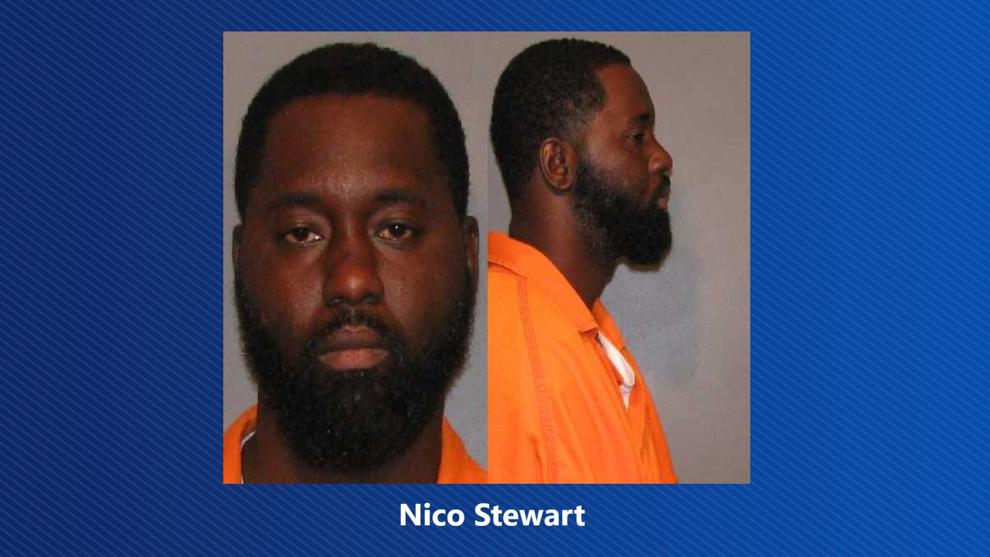 Those groups left in different vehicles, investigators said, and a shooting followed shortly thereafter on a street that runs by the theater. Responding police officers found two people shot.
The second shooting occurred at the nearby intersection of Youree Drive and Bert Kouns Industrial Loop. A witness said she heard gunshots and saw two vehicles going down the street with the occupants shooting at each other.
Authorities also believe a third group of rivals were waiting at a gas station at the intersection. Three occupants got out and started shooting as the first two cars approached.
Police believe bullets hit five vehicles at the intersection, as well as the front of nearby Willis Knighton Pierremont hospital. No one was injured.
RELATED REPORTS:
"All I could hear was the gunshots in my car and the back window break," said Zuniga McGee, whose SUV carrying McGee, her 5-year-old son and 15-year-old daughter was hit by six bullets. "So I thought, 'What if one of us had got shot?' Once I heard my back glass (shatter), I just punched on the gas. I didn't want none of us to get shot."
Responding officers later found 13-year-old Kelvonte Daigre of Shreveport mortally wounded in the back seat of a stolen car parked outside a Youree Drive restaurant between Bert Kouns and 70th Street. They found another wounded teen walking down the street.
As police converged on the area, an officer spotted a car being driven without headlights. The ensuing chase ended with four occupants bailing out of the car. One was arrested while trying to hide in a trash bin, authorities said.
Ikerryunta Stewart, 17, has been arrested on charges he killed the 13-year-old. The Caddo District Attorney's Office said they will prosecute Stewart as an adult, meaning he could face life in prison if convicted of murder.
Stewart has prior arrests for resisting an officer, trespassing, fighting and possession of a gun by a juvenile, sources told KTBS News. The 13-year-old shooting victim, Daigre, had prior arrests for auto theft, disturbing the peace, property damage and burglary.
One adult has been arrested in the case: Nico Stewart, a relative of the accused shooter, on charges of being an accessory after the fact for allegedly trying to help the shooting suspects get away.