BOSSIER CITY, La. - Bossier City police say a three vehicle Tuesday morning has claimed the life of a motorcyclist.
Police said the unidentified motorcyclist was travelling south on Airline Drive at a high rate of speed when a car made a left turn on to Old Minden Road pulling into the pathway of the motorcycle.
The force of the impact caused the car to crash into a third vehicle which was stopped at the eastbound traffic light on Old Minden Road.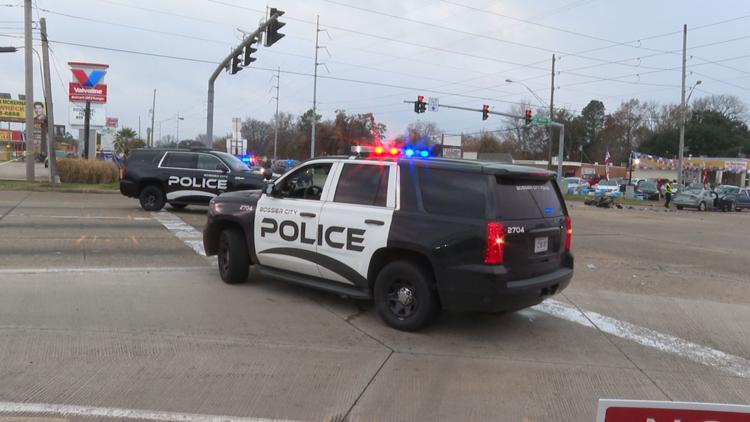 Police said the motorcycle driver was pronounced dead at a nearby hospital. The name of the motorcyclist has not been released pending notification of family.
The two occupants in the car were taken to the hospital with minor injuries.
Police said impairment not suspected to be a factor in the crash, pending toxicology test results. The driver of the car was cited for failure to yield.
The accident remains under investigation.
Traffic is flowing once again at Airline Drive and Old Minden Road in Bossier City after a major crash with major injuries.
For hours Monday morning, drivers were urged to avoid the area and take alternate routes while the scene was cleared.
The crash happened shortly after 6:30 a.m.