NATCHITOCHES, La. – A Natchitoches woman who killed her girlfriend's infant son by setting him on fire pleaded guilty Wednesday in Natchitoches District Court.
Felecia Marie-Nicole Smith, 28, entered the plea to avoid a capital murder trial where the death penalty could have been an option if convicted. Instead, Smith will spend the next 80 years in prison.
Smith pleaded guilty to manslaughter, conspiracy to commit first-degree murder and cruelty to a juvenile. She'll be sentenced in October to the maximum on each charge, which is 40 years for manslaughter, 30 years for conspiracy to commit murder and 10 for cruelty. All are to run consecutive. 
The plea agreement also requires Smith to testify truthfully against Hanna Barker, 25, also of Natchitoches, who is charged with first-degree murder and conspiracy to commit first-degree murder in the July 2018 burning death of her son, 6-mont-old Levi Cole Ellerbe.
Should Smith not testify truthfully then the Natchitoches Parish District Attorney's office reserves the right to withdraw the plea and prosecute Smith on the original first-degree murder charge. 
Smith's plea comes less than a week after Barker pleaded not guilty to a new indictment charging her in Levi's death. She faces the death penalty if convicted.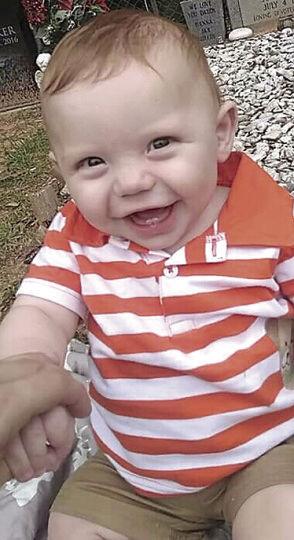 The heinous nature of Levi's death drew headlines beyond the ArkLaTex.
On the night of July 17, 2018, Natchitoches police received a 911 call from Barker about a baby being kidnapped. Barker told police she didn't know who came to her door, but said she believed she was sprayed with Mace, and she ran away to avoid her attackers. She told police she circled back to her home and found her son missing.
Natchitoches police released few other details until Smith was arrested, then Barker two weeks later. Smith confessed to her role but said it was Barker's idea. Barker has denied any part in her son's death.
Court records and a court hearing filled in some of the blanks. Prosecutors said during a September 2018 hearing it was no doubt the crime scene was staged.
Smith is the one who took Levi from Barker's home. She went to a wooded area between the railroad tracks and a residential neighborhood, placed him on the ground, poured gasoline on him and set him on fire.
While Levi burned, Smith reported to work at a restaurant, according to her indictment.
Someone reported a fire in the woods and first responders found Levi on his stomach in the fire. He was barely alive, suffering burns to 90 percent of his body. He died at a hospital the next morning.
A motive was not disclosed. But through sources, court testimony and court records emerged the possibility jealousy playing a role.
Smith and Barker were often seen in Natchitoches with baby Levi in tow. He required a lot of attention, so a solution was devised to get rid of him.
Barker's next court appearances are in August, when motions will be argued. Her trial is set for Sept. 27.
The jury pool will come from St. Landry Parish residents. They'll be transported to Natchitoches Parish for the trial.