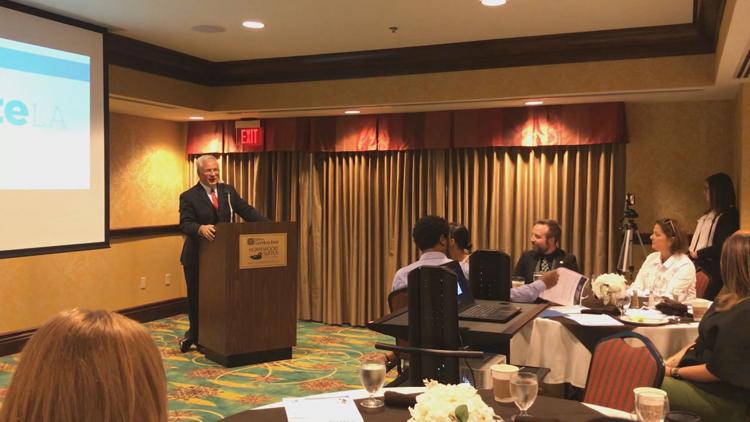 BOSSIER CITY, La. _ There are 653,000 Louisiana natives who have some college credit, but no degree. A new initiative called "Compete LA" under the University of Louisiana System seeks to change that.
Prospective students can apply to the program by going to Competela.org. They then get matched with a coach who evaluates their degree path. The student then enrolls at a university that fits their needs. The coach stays connected with the student until they graduate.
"So they can get their degree from any of our nine universities," said Jim Henderson, president of the University of Louisiana System. "It is the university that best meets the need of that student. It is tailor made for that student."
"We have the opportunity to finish grooming those students who we may have lost in the pipeline before," said Dr. Donna Johnson, assistant vice president for Academic Advancement & Partnerships.
Students only pay tuition and fees that they would normally pay at the institution they choose to go to.
Compete LA is currently recruiting students for the fall of 2019.
_____
To learn more about the program go to CompeteLa.org.