More changes are coming to Ochsner LSU health as the hospital expands its services that means bringing on more specialized doctors. Among them is neuro-ophthalmologist  Dr. John Brinkley.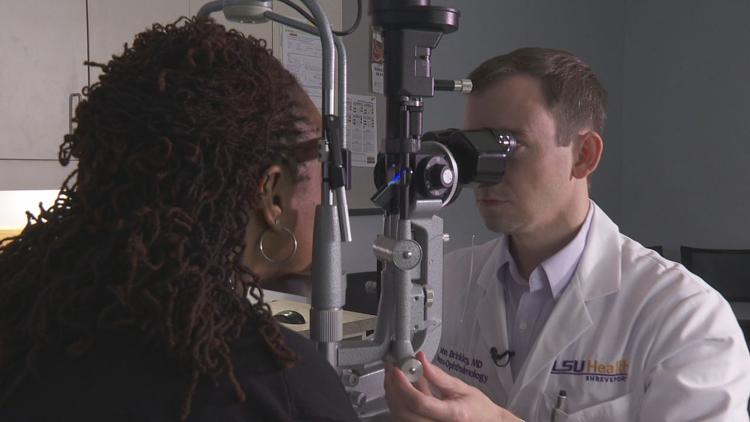 He looks young and has a cool personality, but don't let the exterior fool you.  Brinkley has several years of training and experience under his belt. As a neuro-ophthalmologist, his sub-specialty is so rare there are only a few hundred surgeons like him in the country. In northern Louisiana, he's one of a few.
"This is an ophthalmology residency training program which means that LSU health is training future ophthalmologist and eye surgeons. Those doctors need experience to all elements of eye care including neuro-ophthalmology,"  Brinkley said. "It is important to have that presence here for their education.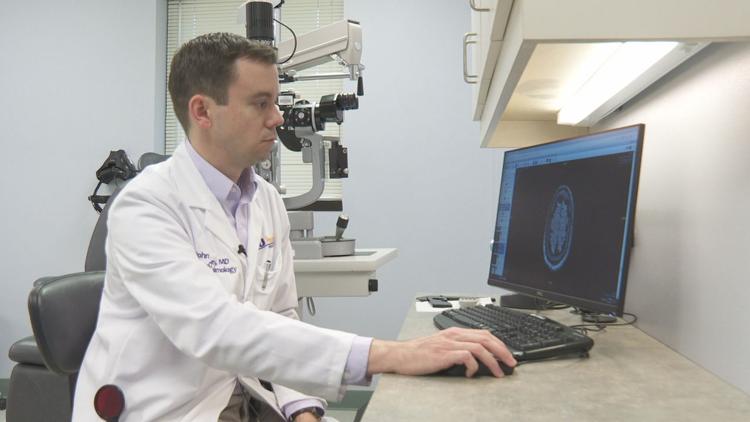 His specialty can prevent people from going blind because, as we all know, it's all about the right diagnosis. While most general ophthalmologists examine the eye from the outside, Brinkley is looking from a much deeper perspective, the brain.
"I spend as much of my time ordering MRI scans and spinal taps and blood work and finding other things that are responsible for the patients problems," he said.
Patients with Multiple-Sclerosis, brain tumors, aneurysms and strokes that impact vision are among the majority of health issues Brinkley deals with.
And then, there are those rare cases.
"There is a particular disease I deal with frequently called idiopathic intracranial hypertension which predominantly occurs in young women after a period of weight gain," Brinkley said.
Brinkley has already come across a few patients with the disease since arriving a short time ago. Had they have been seen by a general ophthalmologist, their diagnosis and treatment could have gone all wrong.
Brittany Mathews is one patient who had actually been misdiagnosed, but once she met with Brinkley things took a turn for the better.
"My specialty is uniquely positioned to look over that disease and, hopefully, get a timely diagnosis and start people on medical treatment with the hopes that we don't have to do anything more invasive," Brinkley said.
"I think he is going to be a huge help to the community and other people who are having the same issues who don't have a way to speak with someone who has the proper training to get to the bottom of their diagnosis," said Mathews.
Matthews traveled hours to meet with Brinkley and already she is seeing great results. As Ochsner LSU Health expands access to health care in the Old Schumpert building, a big part of that change will bring neurologist, neurosurgeons and neuro-ophthalmologist like Brinkley under one roof so they can easily share patient information and provide better care.
"It is my fervent desire that we build bridges between our departments, so that we can take care of mutual patients quickly and efficiently and make sure we are getting the best outcomes for their diseases," said Brinkley
Shreveport is home for Brinkley. He says he is excited to be back close to friends and family.