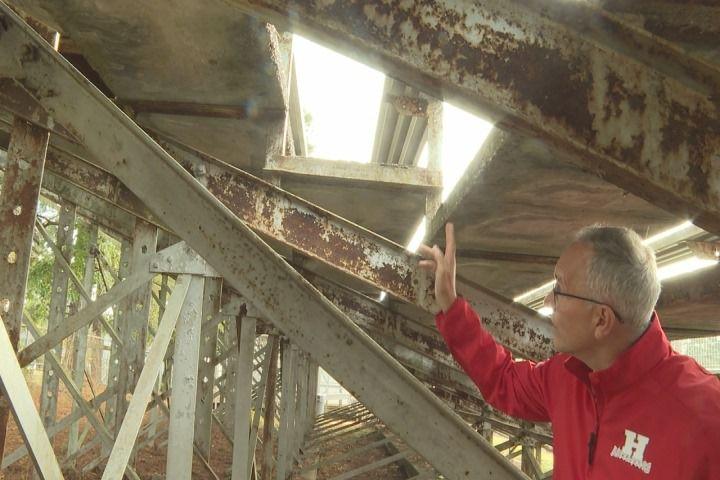 HAUGHTON, La. - A high school student fell through the visitor's bleachers during a recent football game at Haughton High School.
Haughton was playing Natchitoches Central Nov. 1 when a member of the Natchitoches spirit squad fell through the bleaches. School official said the spirit members were jumping up and down when part of the bleachers collapsed.
Haughton's principal said he's been in touch with the family and student is doing OK, no broken bones or serious injuries.
The bleachers at Haughton have been there since the early 1950s.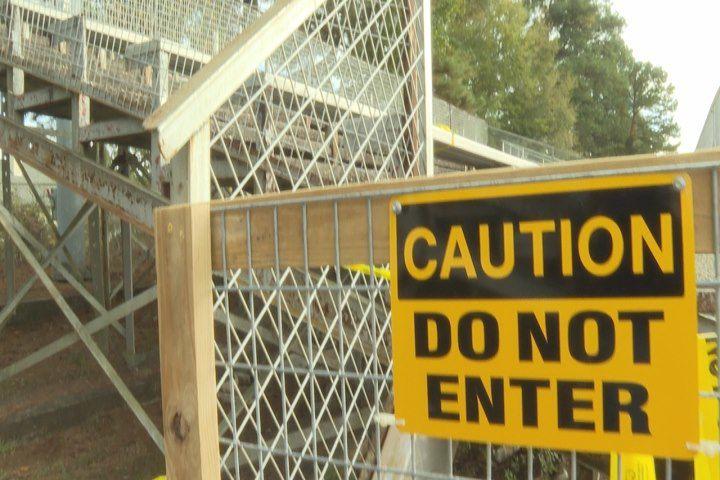 Bossier Parish plans to address the problem immediately before anyone else gets hurt.
"We don't want to just put a band aid on it, we want to truly fix the problem," said Sonja Bailes, public relations liaison. "We know this is an older stadium, and over time some of the concrete planking has deteriorated."
Bailes said the bleachers passed inspection over the summer. It will be up for discussion at Tuesday's building and grounds committee meeting.
Bailes said the school board hopes to get data back from the civil engineer and move forward from there.