BOSSIER CITY, La. – Construction of an orthopedic spine hospital in Bossier City could get underway this month with groundbreaking to signal the start of the $35 million project.
The Spine Center of Excellence will be built on a 13.7-acre lot at the corner of Coleman Street and Bearkat Drive in the East Bank District. The city sold the land to Dapper Holdings LLC, a company representing the hospital, in 2018.
Bud Barrow, a spokesman for Dapper Holdings, in an email last month to Pam Glorioso, Bossier City's chief administrative officer, said groundbreaking would take place the second week of February. As of Monday, there had been no further information about an exact date, Glorioso said.
Barrow told KTBS in an interview late last week that he did not want to commit to a date, saying the company did not want to give "false expectations." But he was confident groundbreaking will happen this year.
"It is designed. We have a general contractor on board," Barrow said.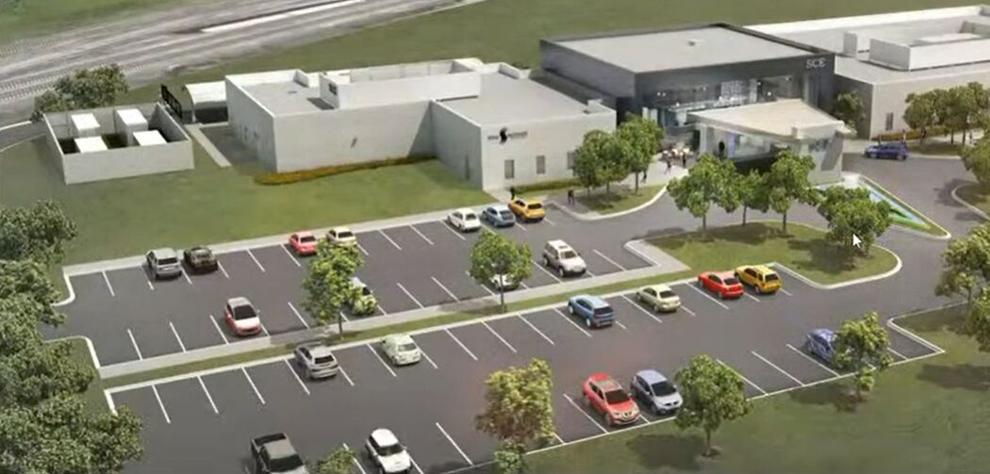 Few other details have been released about the facility that Barrow said will only focus on orthopedic spine cases. However, Barrow did say, "What will distinguish it from other places is that it has a specialized sole focus that will allow it to achieve standards of excellence that will be unique to the community."
Orthopedic surgery specialist Dr. Pierce Nunley, who jointly owns the Spine Institute of Louisiana in Shreveport, is listed as a manager of Dapper Holdings in a document filed a year ago with the Bossier clerk's office granting the city a drainage servitude for the site. Last week, Nunley declined to discuss with KTBS his involvement with the project.
When Barrow was asked if Nunley was a leader with the hospital project, he said, "A number of first-class surgeons are involved. It's best that I leave it at that."
But on Tuesday, a day after the KTBS story, Nunley emailed additional information, saying "We will be having a ground breaking in the very near future and will be more forthcoming on our plans and details of the project."
Nunley additionally clarified the Spine Center of Excellence is more than a orthopedic spine hospital. "We are a orthopedic and neurosurgical group," he said.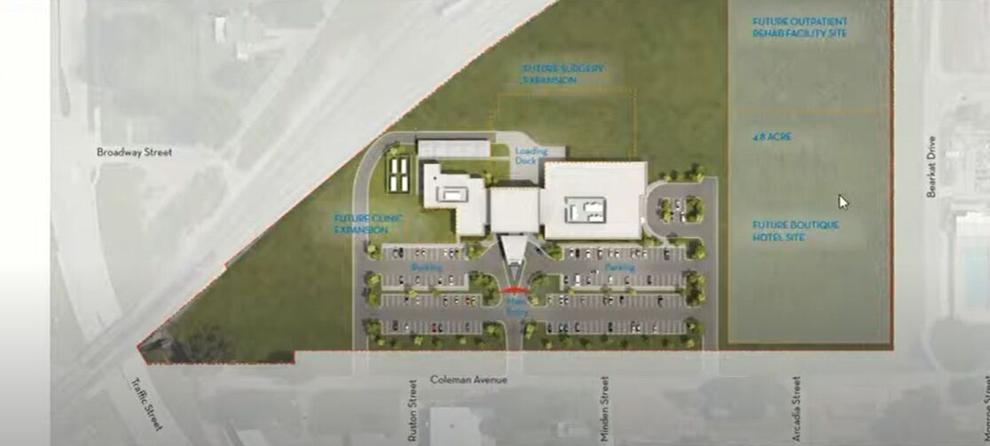 Nunley said the facility will contain the following:
An ambulatory surgery center exclusively for the treatment of spinal disorders
An imaging center with MRI, CT, digital X-ray and state-of-the-art spinal imaging
Medical office building for spinal care specialists.
Somdal Associates owner Chris Elberson, a member of the architecture team, told the Bossier Council in September that COVID-19 concerns delayed the project on and off. He predicted groundbreaking within 30 to 60 days, saying financing and operating agreements were being signed.
The property owners are reserving space around the medical center for future phases, Elberson, including possible a hotel and rehabilitation hospital.
"It's an exciting project," he said.
-----
Editor's Note: Initial story published Feb. 1. Story was updated Feb. 2 with additional information from Dr. Pierce Nunley.