SHREVEPORT, La. -- Businesses that depend on portable signs out front to draw customers in could have a blank space next June. The city could ban those signs entirely.
Those so-called reader board signs are popular with mom and pop businesses -- especially restaurants -- that may not be able to afford permanent electronic message boards.
"That's going to hurt. We put our specials up there," says LeeAnne Wallbaum, manager at Smitty's Pizza. "Or when we need to hire employees. We finally have a full staff now. And it's because of our sign out there. They would pass by and see our now hiring sign."
She says the city is sending a bad message.
"They don't want our business. They don't want us to be here. They sure want our sales tax and all the taxes we pay. But if you're not going to support your small businesses, you're not going to have anything," Wallbaum said.
Alan Clarke, Executive Director of the Metropolitan Planning Commission, says, "We are studying these signs and comparing them to signs around the world to determine if there are modifications that would make them more acceptable and more aesthetically pleasing."
If not, Clarke says Shreveport could join other cities across nation that are banning portable signs.
Smitty's has moved its portable sign behind their business on Mansfield Road. Wallbaum says that's because a city inspector showed up recently to say their $200 annual permit was expired.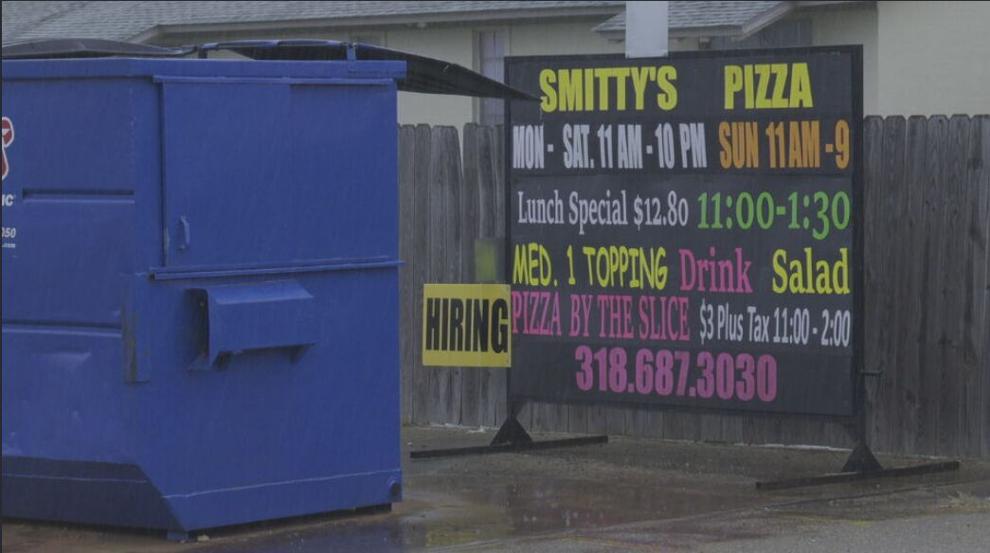 Wallbaum disputes that, and showed us a copy of what she said was their permit that showed no expiration date. Meantime, they're not renewing the permit.
"We're not giving this city any more money," Wallbaum said. "It's like every time you turn around, they nitpick this and that. How are small businesses going to survive?"
The possible ban on portable signs, written into the Unified Development Code, was approved by the Shreveport City Council during the summer.