SHREVEPORT, La. -- The three R's of education are reading, writing and arithmetic. There's another R - responsibility.
Knowing that lesson may have helped a Princeton Elementary School student save her neighbor's life. It why she's been selected as the next Everyday Hero.
KTBS-3 surprised 10-year-old Kaylie Brazzel in her classroom at Princeton Elementary School in Bossier Parish. She had no idea she was about to be recognized for her heroic act of helping a neighbor who had fallen in his front yard. 
That neighbor, Joe Rosson, took it from there and describes what happened. "My chest started getting tight on me and I fell out there. And I just hollered, 'Help.' And next thing I know here comes Kaylie."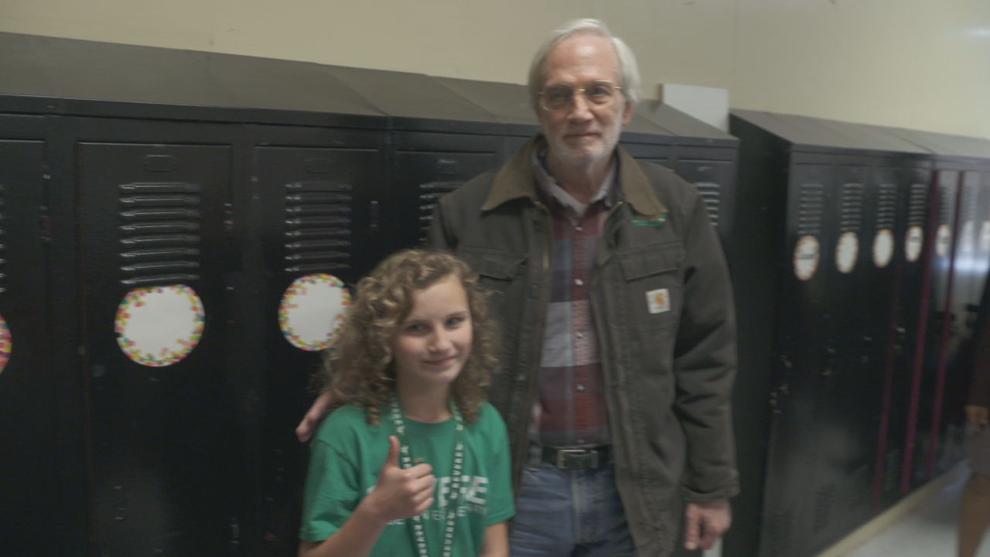 It was about 5 p.m. on Nov. 5 when Rosson fell.
"Finally I just sat up and hollered help. And here comes Kaylie," Rosson said. 
Brazzel will always remember that day. "So I ran up there, I asked what happened. I asked what was wrong."
She called 9-1-1. She knew it was important to remain calm,
"Because in those situations, there's no telling what could happen. What could go wrong or what could go right," she explains. 
Once Rosson was with the paramedics, Brazzel called her mom and dad.
"She was like, 'I just saved somebody's life,'" said her mother, DeAnn Brazzel. 
The school principal, Stacy Crawford, was in on the surprise announcement for Brazzel.
"It's amazing to have students like Kaylie, it makes my job so much easier," East said.
And Brazzel's teacher even beat KTBS to the punch by giving Brazzel a Hero Helper Award.
"She's been the biggest helper ever since she was a baby," says Brazzel's mother.
Community sponsors Bossier Federal Credit Union and Kilpatrick's Roseneath Funeral Homes agree by choosing chose Brazzel as this quarter's "Everyday Hero."
Bossier Federal Credit Union's Jill Valentine gave the first award. Margaret Shehee, owner of Kilpatrick's Rose-Neath, presented Brazzel with a gift card to Altitude Trampoline Park.
If you'd like to nominate an Everyday Hero, go to KTBS.com, click on Community and look for "Everyday Hero."