SHREVEPORT, La. - Rain was moving out of the ArkLaTex late Monday evening as shown with our Mega 3 Storm Team Doppler Radar.  There were just a few lingering showers in Natchitoches and Winn parishes as of about 10 p.m.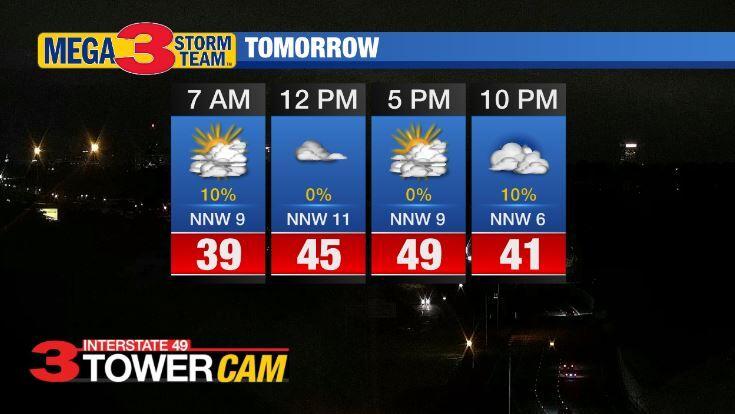 Drying is forecast overnight into Tuesday although the clouds may stick around.  We start the day in the 30s and top out in the 40s...well below the average high of 68 for this time of year.  Rain is not expected.
It's easy to be weather-wise. Keep up with all of the very latest weather developments with the MEGA 3 StormTeam. Joe Haynes, Brian Fowler and Skip Kordas are always on stand-by to help you ride out the storm and keep you and your family safe. You'll also want to arm yourself with the MEGA 3 StormTeam app available for Apple and Android devices. When necessary, look for LIVE coverage on all of your KTBS 3 Now connected devices including KTBS 3.2 and ktbs.com.
Also, use #ktbswx on social media to report damage, flooding or post images and video. Please remember, SAFETY FIRST.