A $2,500 reward is being offered for information on a dog that was bound with tape and a rope and thrown from a moving vehicle on Interstate 20.
The dog, named by Webster Humane Association volunteers are Faith, was rushed to a veterinarian but died.
The association, which is offering the reward, is asking for information from anyone who might have seen what happened. Faith was thrown out near mile maker 40 at the Goodwill exit.
After she was thrown out, the dog was run over and dragged down the interstate, according to the association.
Faith suffered multiple skull fractures and was covered in road rash and wounds.
The Webster Parish Sheriff's Office contacted the association about the dog. A deputy assisted volunteers in getting her to the Claiborne Animal Clinic for treatment.
"Unfortunately, Faith, as we named her, had sustained too many injuries to recover," states the association's Facebook page. "We will not just let this go!!! We will not stop looking for you!!! We will make sure Faith gets justice. Please share! Anyone with information please call."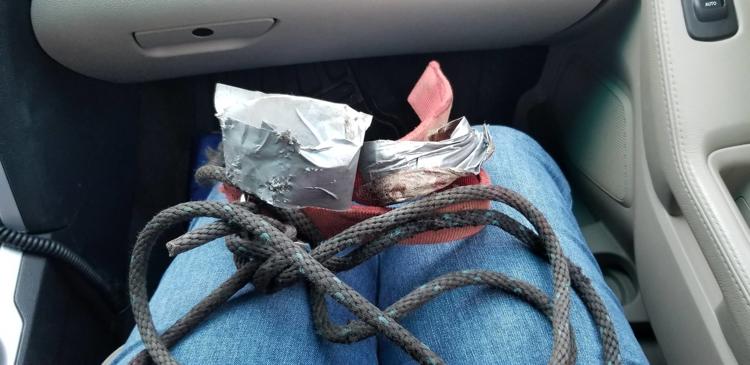 The tape, rope and a collar that were on Faith were recovered.
Call the Webster Humane Association at 318-377-7433 with information. All calls will be confidential.