SHREVEPORT, La. - A thick plume of Saharan dust from the Sahara Desert of north Africa had made it all the way to the central Caribbean Monday evening.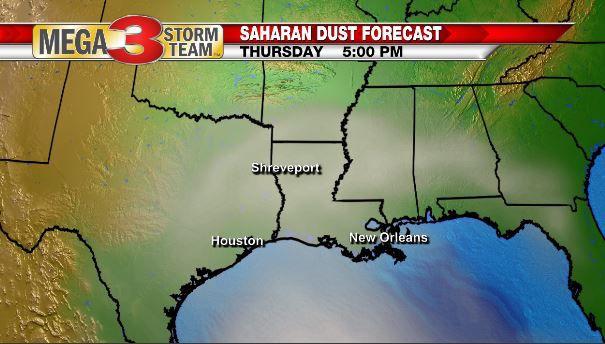 The National Oceanic and Atmospheric Administration anticipates the cloud will reach the ArkLaTex by Thursday.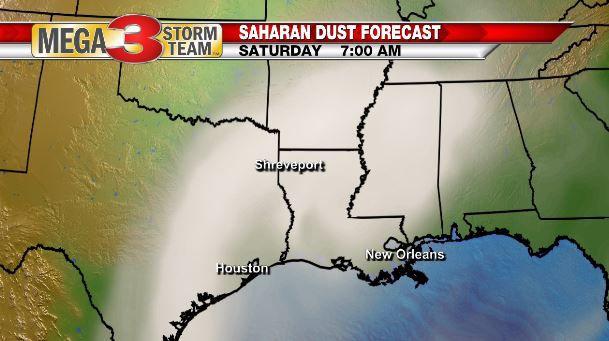 The plume is forecast to be thickest on Saturday.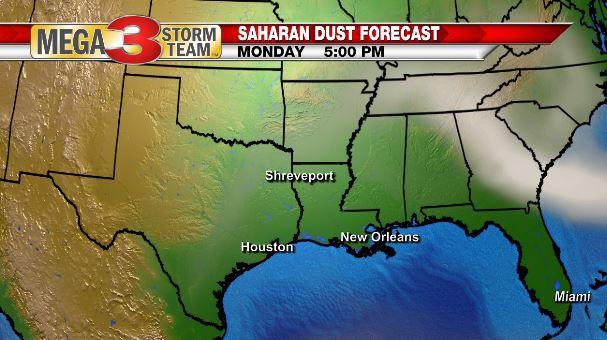 It's expected to leave the area on Monday.
Benefits: Beautiful sunrises and sunsets later this week and lower tropical storm chances in the Gulf of Mexico
Problems: Hazy skies and some respiratory discomfort