SHREVEPORT, La. -- State Rep. Barbara Norton of Shreveport either does not live in state Senate District 39 or is living there in the same house as a registered sex offender, a lawsuit challenging her candidacy for the Senate seat says.
Norton, who is term limited in the Louisiana House of Representatives, is challenging incumbent Sen. Greg Tarver of Shreveport in the Oct. 12 election.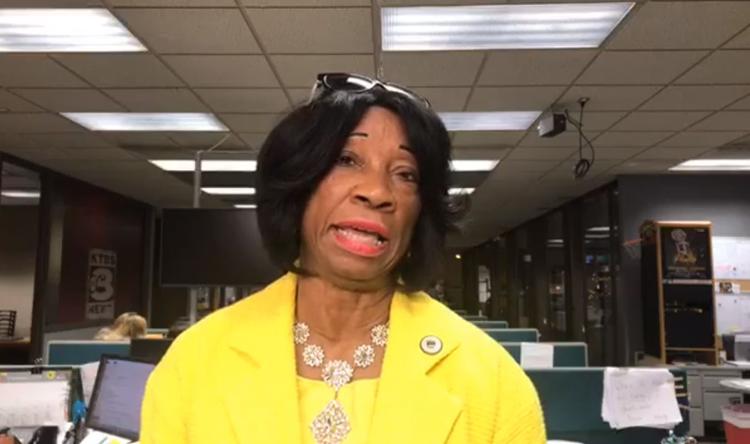 Tarver on Monday filed a legal challenge to Norton's candidacy, saying she does not live within the geographic boundaries of the Senate district and is therefore ineligible to run. 
The McAlpine Street address Norton lists on qualifying papers as her residence actually is the home of a relative, Tarver said in his challenge.  The suit alleges Norton actually lives in a house she leases in adjoining Senate District 38.
That McAlpine Street address is also listed as the residence of a registered sex offender, who was convicted three decades ago of a sex crime.
That man, 55-year-old Ronnie Mayfield, was convicted in Ouachita Parish in 1987 of attempted aggravated crime against nature, according to the Caddo Parish Sheriff's Office sex offender registry. His release date was July 2013, the registry page said. 
Tarver's suit does not mention Mayfield's sex-crime conviction, only that he must register with the Sheriff's Office.
"(Norton) does not meet the qualifications of office ... in that she is not domiciled in Senate District No. 39," Tarver's petition filed in Caddo District Court said. 
The challenge seeking to have Norton disqualified as a candidate, and for Norton to answer the allegations, will be argued later this week in Caddo District Court. 
Repeated efforts were made throughout the morning and afternoon to reach Norton for comment. KTBS stopped by both homes, went to her legislative office and left telephone messages. It wasn't until about 4:30 p.m. that Norton responded to a text, saying she hadn't been served with the lawsuit and was unaware of the allegations. She declined further comment. 
A woman who answered the door at the house on McAlpine Street identified herself as Fannie Dixon and said both Norton and Mayfield live there. The woman said she is engaged to Mayfield.
As part of the hearing, Tarver's attorney has subpoenaed things like Norton's tax returns, her driver's license and utility bills in an effort to determine her residency. 
Norton switched her voting address to McAlpine Street in July 2018, the suit said, but Tarver contends she has never lived there. Tarver's attorney sent a certified letter to that address and Mayfield signed for it on Aug. 3, KTBS News has learned.
State law requires a candidate for public office to live within the respective district for a year before they qualify.
Norton, Tarver, Jim Slagle of Vivian and Shante Wells have filed to run for the District 39 seat.