NATCHITOCHES, La. – Two people have died in separate crashes in Natchitoches Parish in as many days. One resulted in the arrest of a Shreveport man.
The latest happened Friday morning when a Pineville woman lost her life in a fiery one-vehicle crash on Interstate 49. Natchitoches police say 18-year-old Breanna Legier, died at the scene.
Legier was traveling north on I-49 around 3 a.m. when she left the road, went into the median and hit a tree, causing her vehicle to catch on fire.
The crash remains under investigation, and NPD asks anyone with information to call them at (318) 352-8101.
Wednesday night, emergency units responded to a fatal hit and run injury crash on state Highway 117 near Vernon Wester Road in Provencal that claimed the life of a Forest Hill man, according to the Natchitoches Parish Sheriff's Office.
Deputies say Luis Fernando-Hernandez Salas, 32, of Shreveport, was traveling north at a high rate of speed when he crashed into the rear of a 2002 Chevrolet S-10 pickup driven by Ismael Guzman, 30, of Forest Hill.
The impact caused the truck to go into the southbound lane, hit a bridge guardrail, go airborne and into a ditch before hitting a tree. The truck overturned and came to a rest on its top.
Then, the driver of a 2008 Toyota Tundra came upon the scene and ran off the road, striking several mailboxes before hitting a tree.
Salas ran from the scene into a wood thicket. He was pursued by private citizens and deputies, who soon caught up with him.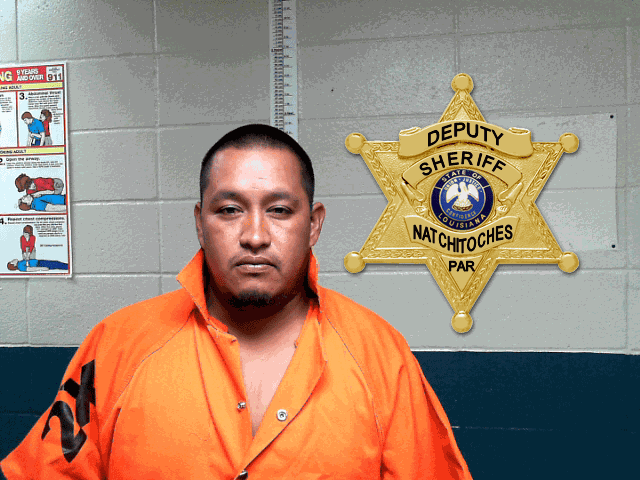 Guzman was extricated from his truck and taken to Natchitoches Regional Medical Center, where he was pronounced dead. Salas was also taken to the hospital for treatment of minor injuries and released.
Salad was booked into the Natchitoches Parish Detention Center on charges of vehicular homicide, DWI, hit and run, resisting an officer, criminal damage to property, open container, no driver's license and following too close.
Deputies say impairment was a factor in the crash.