SHREVEPORT, La. - Severe storms could develop and move across the ArkLaTex Wednesday afternoon.  The risk is Enhanced according to the Storm Prediction Center.  Large hail, damaging winds, isolated tornadoes and heavy downpours are possible.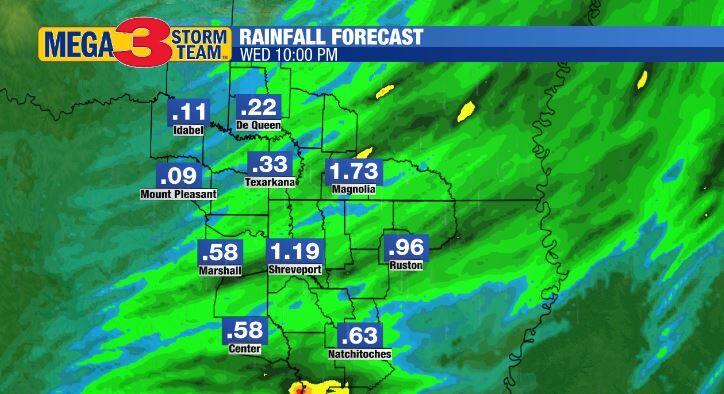 Rain amounts could get close to two inches in some of the heavier downpours.
Here is the forecast timeline: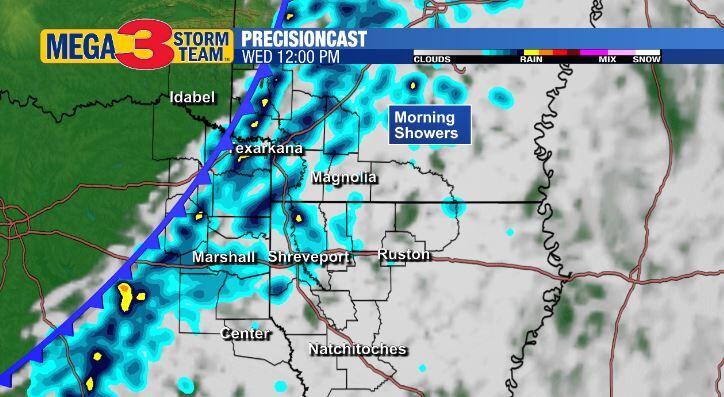 Storms begin developing along a cold front in east Texas around noon Wednesday.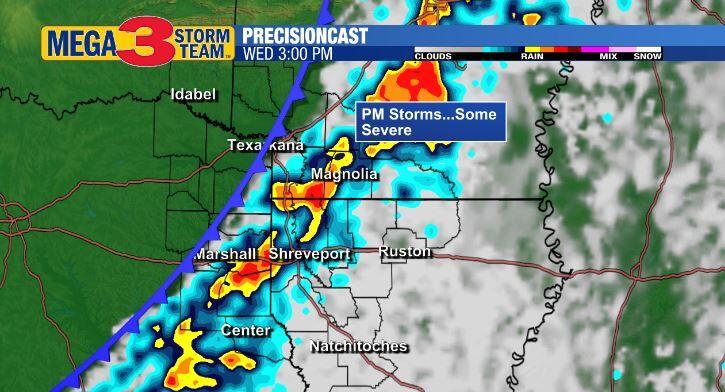 By the middle part of the afternoon, strong to severe storms are forecast from Toledo Bend into east Texas through northwest Louisiana up into Arkansas.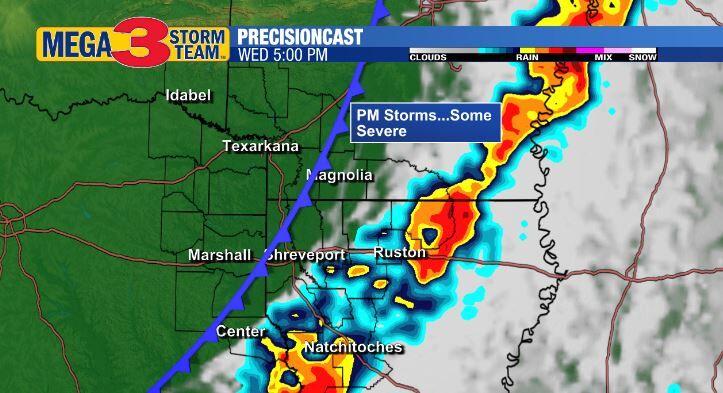 At 5 p.m., storms are expected from Toledo Bend through north Louisiana into south Arkansas.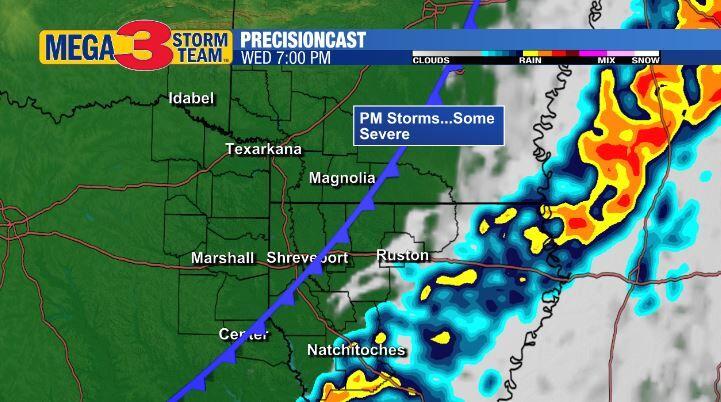 Storm are forecast to exit the area by early evening.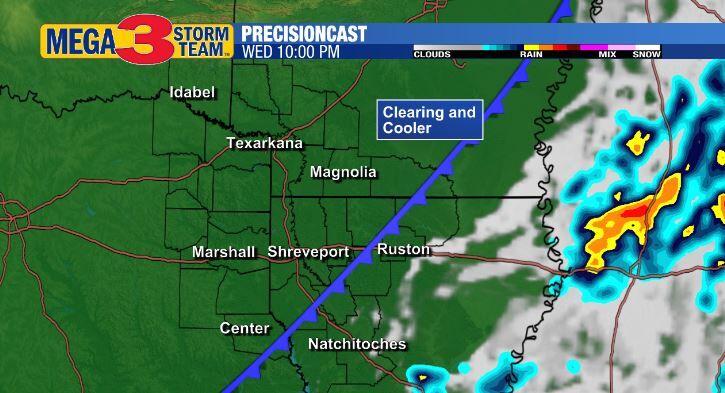 Clearing and cooler weather is expected late Wednesday evening.
RELATED CONTENT - Click here for the very latest MEGA 3 StormTeam forecast
STAY CONNECTED
It's easy to be weather-wise. Keep up with all of the very latest weather developments with the MEGA 3 StormTeam. Joe Haynes, Brian Fowler and Patrick Dennis are always on stand-by to help you ride out the storm and keep you and your family safe. You'll also want to arm yourself with the MEGA 3 StormTeam app available for Apple and Android devices. When necessary, look for LIVE coverage on all of your KTBS 3 Now connected devices including KTBS 3.2 and ktbs.com.
Also, use #ktbswx on social media to report damage, flooding or post images and video. Please remember, SAFETY FIRST.