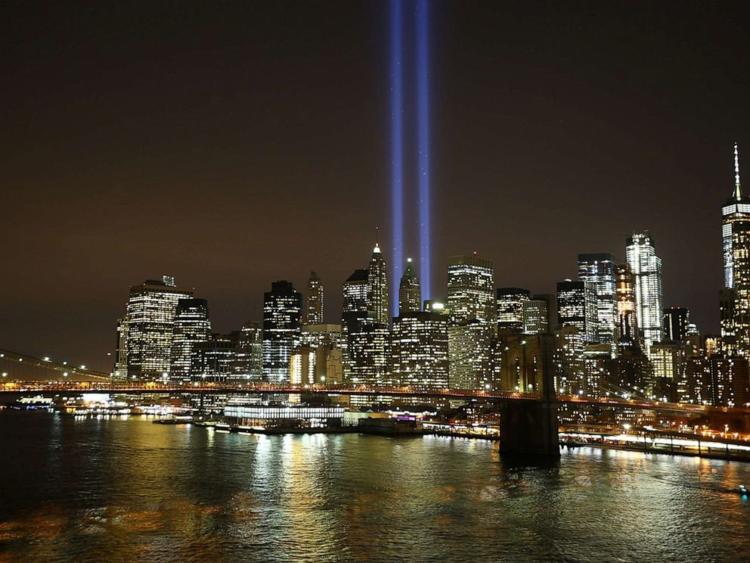 Shreveport-Bossier City Never Forgets 9/11 - 2019
SHREVEPORT, La- Wednesday marks 18 years since the tragic events of Sept. 11, 2001.
The terrorist attacks left nearly three thousand people dead in New York, Washington D.C. and Pennsylvania.
On that day, a group of nineteen men hijacked four planes, which were then intentionally crashed into the World Trade Center and the Pentagon.
Another plane went down outside Shanksville, Pennsylvania.
Several events were happening on Wednesday to commemorate 9/11.
The BHP Billiton YMCA was holding a commemorative stair climb until  9 p.m. Wednesday.
Bossier Parish Community College also held a remembrance program.
Caddo Parish and Shreveport first responders united to say they "Will Never Forget" at the Fire/Police Memorial on the Clyde Faint Parkway.
The Bossier Chamber of Commerce Patriot's Awards were being presented Wednesday at the Bossier City Civic Center.
The Patriots Awards recognize first responders in Bossier Parish.
Award nominee, Capt. Autry Lowry of the Benton Fire Department said first responders help people and make a difference in their lives.
He said his greatest joy as a first responder was being able to be a role model for younger children.
"I feel like they look up to us," Lowry said. "I'm actively involved with multiple schools to help led them down the right path."
The speaker at the Patriot's Awards Luncheon was Rob Gaudet of the Cajun Navy Foundation.
The Cajun Navy Foundation helps people who are in distress before and after a disaster using technology and social media.
Gaudet said first responders are heroes and aren't always in uniforms but can be your next-door neighbors.
"You might go to Facebook or ask your neighbor for help," Gaudet said.
"The Cajun Navy was created through social media and mobile apps and allows the ability to communicate through a walkie-talkie app to communicate to citizens in the field."
The Cajun Navy Foundation was founded in August 2016 after the Louisiana floods.