BENTON, La. -- It's been about year since Bossier Parish began housing newly arriving migrants detained at the border. About 300 of them are at the Bossier Parish Minimum Security Facility in Plain Dealing. And they are reportedly becoming agitated.
There has been little to no communication from ICE (Immigration and Customs Enforcement) officials and there's a shortage of pro bono immigration attorneys in the area to help.
Bossier Sheriff Julian Whittington recently met with ICE officials about the backlash caused by the lack of communication.
"Frustration is their biggest issue. There really are no other issues," Whittington said. 
Last June, Bossier Parish began receiving ICE detainees into its medium security lockup. Initially there were about 150 detainees. That number has doubled.
"In fact, we have additional room that's not even being occupied. So crowding is not an issue at all," Whittington said.
But finding legal representation for the detainees is an issue.
KTBS 3 news received a call from an immigration attorney who expressed some concerns.
"There's not enough capacity in Louisiana to respond to the demands," said attorney Lara Nochomovitz, who added a shortage of available immigration attorneys in the area is a big part of the problem. The detainees lack adequate representation in immigration court.
But the sheriff says that's an issue for ICE to resolve.
"Primarily, in the way ICE and the process of their hearings totally are ICE responsibility are beyond our control," Whittington said. 
Nochomovitz says of the estimated 53,000 ICE detainees in the U.S., a disproportionate number is being sent to Louisiana.
"There is an injunction that applies in other states that prohibits the blanket denial of parole," she said.
But that injunction doesn't apply to Louisiana. So while detainees in other states have been released in Louisiana, hundreds of newly arriving migrants who are parole eligible wait. 
"In the state of Louisiana, ICE has not granted parole at least since November to the best of my knowledge," Nochomovitz.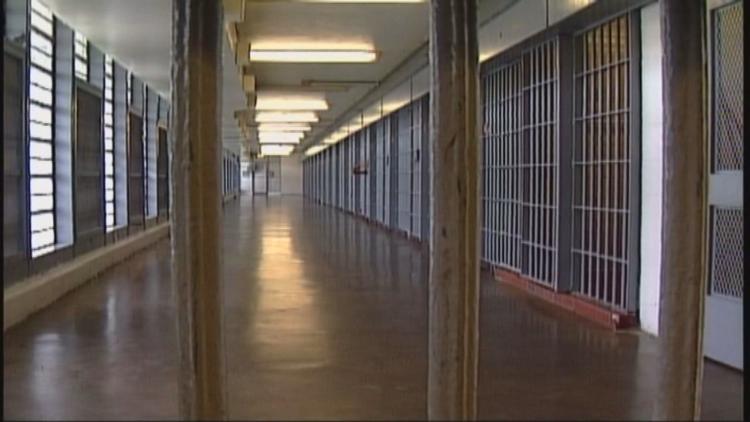 Added Whittington: "It's no secret that ICE is overwhelmed with the volume of people. I think they're doing the best they can."
But that may not be enough for the hundreds of detainees in this area or elsewhere. And there may be signs of mounting frustration inside the detention center.
"The other day there was a disturbance with trays being tossed around. We used pepper spray to the control the incident and moved 26 into isolation and that was the end of the story," said Whittington.
And a few detainees reportedly have occasionally gone on brief hunger strikes demanding an opportunity for parole.
"And they come here because they their whole lives have believed that the U.S. is the only place that will protect their civil rights and will protect them. And they're being met with the opposite of their expectations," Nochomovitz said.
The Los Angeles Times reports that blanket denials of parole are being given to asylum seekers in Louisiana.
There's a class-action lawsuit in federal court that seeks to block blanket denials of parole for asylum seekers not only in Louisiana but in Arkansas, Mississippi, Tennessee and Alabama.